Join now and get your
225% Welcome Bonus
Terms: Min dep: $10 Neosurf, $20 BTC, $20 LTC, $20 ETH, $20 BNB, $20 XRP, $20 DOGE, $40 USDT, $20 Flexepin, $30 CC. Valid 5 times. Max bet: $10. Max PO: 30xD. Games included: Video Slots, Keno, Scratch Cards, Board Games.

Fair Online Casino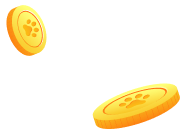 Gambling inherently contains several risks. Players want to have fun, but they are also demanding in looking for a reliable online casino, that they can trust and invest their money in. As the online gambling industry becomes extremely popular, it is easy to find thousands of online gambling websites on the internet, even scam sites. Hence, this fact may cause huge confusion in online gambling fans since they couldn't know which site is a serious online casino.
Red Dog Casino is a new online casino site established in 2019. Despite being new, players consider Red Dog Casino as a bonus generous and one of the most reliable online casino sites.
To be observed as a fair and trusted online casino, one casino should meet some sources of conditions:
License: The players can determine if the online casino is trustworthy by checking their terms about a license. The legitimate online casino should be regulated and hold a license to operate from at least one gambling authority and the government.  
RNG (Random Number Generator): The most trusted online casino sites are serious in testing the RNG rate. RNG rate is a crucial core to decide the fairness of the online casino. Without it, casino games are not fair and fun anymore since it would be so easy to predict. The casino needs to ensure gambling games cannot be manipulated and controlled for fraud.  
Game provider: The casino always needs to cooperate with the source of game suppliers in order to provide the players with games and entertainment. The trustworthy online casino will provide only games from reliable game providers. The providers also need to ensure that they are licensed and legitimate in the industry. Each game from each provider is required to fair testing before the online casino can launch it. The gamblers can check if an online gambling site has provably fair game sections. Besides, it is necessary to check the list of casino's game providers if they are well-known brands in the field or not. Those could quickly prove if the site is an honest online casino.
Deposit and withdrawal process: The reliable online casino should be transparent and authentic in the deposit and withdrawal process. The gamblers deserve to know everything in terms of putting money in and the payout process after winning. By providing substantial and detailed information regarding payment, the casino will prove the fairness of the site.  
Customer support: A serious online casino will have a strong investment in its customer support department. Helpful, informative, and friendly customer support agents, who can instruct players and solve their problem, will contribute to proving the reputation of a casino.  
Verification process: The trusted online casino will consist of the verification process for account registration, deposit, and withdrawal process. Even though some casino sites may conduct a quite complicated verification process, we cannot deny its benefits for the customers. The verification process will protect the players from fraud and determine if the players are eligible for gambling or not. Everything has its reason; if the players' experience is too easy and simple in gambling, there can be risks in terms of scamming and fraudulence. 
What Makes Red Dog Casino Fair and Trusted?
Red Dog is a licensed casino
The casino site was established in 2019. It is regulated and holds a license by the Curaçao Gaming Authority. By holding an operation license from an authority, a gambler can forget their worry about the fairness of the games. Red Dog Casino must comply with the regulations to make sure that the site only provides tested software games. At the same time, the authority has a responsibility to monitor the performance of the casino in terms of fairness and regulation compliance. Besides, Red Dog uses RNG in every game on its sites, including card games, slots, and others. Hence, the players can experience this gambling platform without any doubt about the trust issue.  
Red Dog features games by Rival, DiceLab and Dragon Gaming, and the Games Are Tested Monthly
The casino is operated by Rival, DiceLab and Dragon Gaming. Each provider is famous as a download-based casino software provider. The brands are popular as they only cooperates with the biggest and most reliable online casinos in the world. The gaming software from Rival, for instance, is popular as high-quality games in terms of design, content, graphics, and easy-to-play rules. Besides, the casino commits that its players can enjoy and experience the games that have been tested RNG through an independent agency Technical System Testing every month. The game results are then tested for the random and accuracy of the RNG system. Thus, the players can experience the fun and entertaining games in the fair gambling environment with big and equal opportunity to win. In terms of Return to Player (RTP) rate, Red Dog Casino published its RTP for Real Series Video Slots, and it is 94%
Red Dog Is Transparent in Deposit and Withdrawal Process 
The site is detailed in giving information about the deposit and withdrawal process. The players have a variety of deposit and withdrawal methods. The players can assure that their deposits and withdrawals are safe and convenient. The transactions are protected by SSL encryption. All you need to do is check its banking page in order to figure out the most suitable deposit and withdrawal method you can use.  
Red Dog Has a Helpful 24/7 Customer Support
The team of Red Dog's customer support agents is well-trained, professional, and effective in instructing the customers. Red Dog Casino consists of a skillful and friendly customer support department and, especially, 24/7 customer support offering. Currently, the casino offers live chat and can be contacted by email. Besides, the casino aims to make sure that the customers can be satisfied, and their issues will be solved as soon and effective as possible. After checking many casino reviews sites, several players have claimed that they have received a very quick response from the live chat hosts within a few seconds. This is definitely one of the best things about Red Dog Casino.
FAQ
Is it important that an online casino has a license?
Yes, it's one of the most crucial things to check before starting to play. There are several authorities that regulate online casinos to ensure that the gambler gets a fair chance to win. The most trustworthy casino online will let you know about their license on their website. This kind of information is also available easily so that players know it can be trusted. The quickest way to find out if you are on a legitimate online casino is to read reviews and see what others have to say. Choose an online casino that is well-known and has good reviews.  
How to guarantee that your money will be safe?
A reputable online casino has many reliable options to withdraw money to your account. If you want to win real money, you have to play with real money, and you don't want to lose that money. Especially if the casino offers a high roller feature and you wish to participate, you should be careful. You can find a fair online casino quickly if you consider all the important aspects first. Remember to read reviews, check that the website is protected, make sure the withdrawal options are commonly used, and read the terms and rules before gambling. It's easy to protect your personal data by being careful and selecting casinos with knowledge of the possible faults. Once you choose the most reputable online casino, you can enjoy and have a fun experience with your favorite casino games. 
What is the RNG, and how does it ensure fairness?
RNG or random number generator is an algorithm that creates random numbers. This term is used to ensure that the random events or winning chances are distributed randomly without any order or sequences. Thus, when gambling games apply the RNG rate, they can provide the freshness of the game and keep games flow unpredictable and avoid the monotonous results.
Yes, both RNG and RTP contribute to ensuring the fairness of gambling games and gambling sites. It is used to secure equal opportunities between all players or the casino site's customers. To be clear, Red Dog uses RNG and RTP to equalize players. Hence, the players can have the chance to win any available prizes and promising jackpots that Red Dog Casino offers. 
RTP or return to player rate is a percentage measurement of how much will be paid back to players after a certain amount of total bet over a specified period. This means that the higher percentage gives players more opportunities to win than the lower one. However, as stated that Red Dog has a 94% RTP rate in video slots, it does not mean that with every $100, the players can win back $94. The RTP is applied for the total players wagering in games. Besides, it does not use only one player's total wagering, and the payout is awarded to a random player.  
What is Technical System Testing?
Technical Systems Testing or TST is an independent international agency responsible for testing the casino's games in terms of fairness and accuracy. TST will test and audit the casino game's RNG and integrity before the site can publish the games to the players. Red Dog is proud when they announce that the casino put its fairness for TST to test monthly.