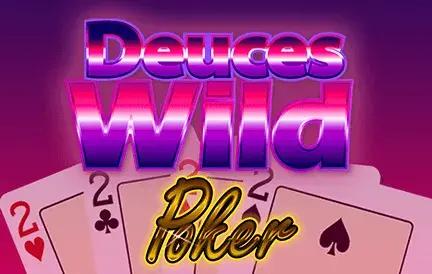 Deuces Wild is a thrilling twist on the traditional video poker format. It's not just another poker game; it's an adventure where the deuce card becomes the star player. Among the many platforms that host this exhilarating variant, Red Dog Casino's rendition is especially commendable.
The charm of Deuces Wild lies in the transformative power of the number two card. In this game, all deuces are wild, meaning they can substitute for any card to form winning combinations. This unique feature increases the chances of landing a winning hand, adding a layer of excitement to every play. Players not only aim for conventional poker hands but also for special five-of-a-kind and wild royal flush hands, only possible with the aid of the wild deuces.
Distinctive features of Deuces Wild include:
All Deuces are Wild: These cards enhance the game by acting as jokers or wild cards.
Special Winning Hands: Unique hands like five-of-a-kind and wild royal flush offer better payouts.
Strategic Gameplay: Deciding when to hold onto deuces requires thought and strategy.
High-Quality Experience: Red Dog Casino delivers Deuces Wild with exceptional graphics and a user-friendly interface.
While it's under the umbrella of video poker, Deuces Wild offers a game experience that is distinct and refreshing. The inclusion of wild cards not only ups the ante in terms of excitement but also challenges players to think differently about their strategy.
In sum, Deuces Wild is a captivating take on the conventional video poker format. It's a game where strategy and luck intertwine, offering endless entertainment. Red Dog Casino's version ensures players get the best of this game, making every hand an opportunity for a wild win. Dive into the world where deuces reign supreme and see if they can lead you to victory!