Double Bonus Poker Video Poker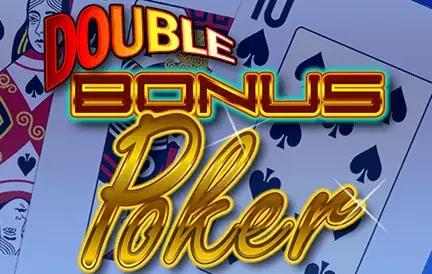 Amidst the plethora of online casino offerings, video poker has etched its mark as a perennial favorite. Within this category, Double Bonus Poker has swiftly ascended the ranks, presenting players with an exhilarating spin on traditional poker mechanics.
Double Bonus Poker stands out from the crowd by delivering on its name's promise: offering players double the bonus for specific high-ranking hands, especially four of a kind combinations. This tweaked payout structure not only boosts the game's thrill factor but also redefines strategies, as players recalibrate their approach to capitalize on these lucrative hand bonuses.
Key Attributes of Double Bonus Poker:
Enhanced Payouts: Special bonuses for four of a kind, significantly upping the winning potential.
Engaging Strategy: The modified payout structure encourages players to rethink their tactical decisions.
Crisp Graphics: A visually pleasing interface ensures players remain engrossed in their gaming session.
Red Dog Casino, with its impeccable reputation in the online gaming domain, serves as the perfect backdrop for Double Bonus Poker. The casino's unwavering dedication to fair play, coupled with top-notch graphics and seamless gameplay, guarantees an unmatched gaming experience for its patrons.
To wrap up, Double Bonus Poker offers a fresh and enticing take on the classic video poker genre. The game's hallmark, its enhanced bonus structure, beckons players to adapt, strategize, and aim for those coveted high-ranking hands. And when one opts to play at an esteemed venue like Red Dog Casino, the entire gaming experience is elevated manifold. For those seeking a video poker variant that packs a punch and keeps the adrenaline flowing, Double Bonus Poker is a top contender. Gear up, strategize, and let those cards lead you to bountiful wins!