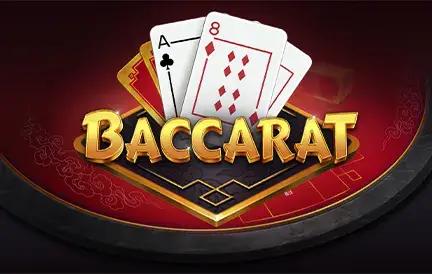 In the grand tapestry of casino games, Baccarat holds a place of distinction. A game that has charmed nobility and commoners alike, Baccarat is the epitome of style and strategy. DragonGaming, known for its innovative approach, presents its own rendition of Baccarat, breathing new life into this classic.
DragonGaming's version of Baccarat stays true to the core essence while infusing it with contemporary graphics and features. It's not just about comparing card values but immersing oneself in a world where every deal is a story of anticipation.
Outstanding Features of Baccarat by DragonGaming:
Elegant Design: Aesthetically pleasing visuals ensure players are engrossed from the first bet.
Intuitive Gameplay: The user interface is designed to facilitate easy bet placements and clear game progress.
Comprehensive Statistics: Empowering players with game insights, assisting in strategic moves.
Nestled in the gaming portfolio of Red Dog Casino, Baccarat by DragonGaming finds an apt home. The casino's reputation for offering top-tier games in a secure environment makes it a perfect match for this refined game.
In summation, Baccarat by DragonGaming is more than just a card game; it's an experience. It takes players on a journey where strategy meets luck, and the thrill of the next card is palpable. Paired with the impeccable standards of Red Dog Casino, the game delivers an unmatched Baccarat experience. Whether you side with the Player, the Banker, or predict a Tie, Baccarat by DragonGaming promises a riveting session. Step into this world of elegance and intrigue, and let the cards narrate their tale!