Bonus Poker Deluxe Video Poker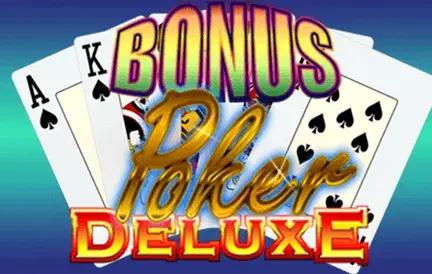 Venturing into the vast domain of video poker variants, one title distinctly stands out, offering players a chance to revel in heightened rewards: Bonus Poker Deluxe. Among the premium platforms presenting this variant, Red Dog Casino truly captures its essence, providing players with a top-notch experience.
What sets Bonus Poker Deluxe apart from its counterparts is its rewarding structure for four-of-a-kind hands. While the payouts for two pairs are typically reduced, the game compensates by offering substantially higher rewards for landing four identical cards. This shift in payout dynamics propels players to strategize differently, focusing on the elusive, yet highly rewarding, four-of-a-kind combinations.
Distinct elements that make Bonus Poker Deluxe a must-play:
Enhanced Four-of-a-Kind Payouts: Boosted rewards for these hands make every deal thrilling.
Engaging Strategy: The game pushes players to rethink traditional video poker strategies.
Crisp Visuals and Audio: Red Dog Casino ensures an immersive experience with stellar graphics and sound.
Accessibility: The game caters to both seasoned players and those new to video poker, thanks to its intuitive interface.
Though it operates within the framework of video poker, Bonus Poker Deluxe offers a refreshing twist. The revamped payout structure not only intensifies the gameplay but also challenges players to adapt and strategize accordingly. Every hand dealt holds the promise of those coveted four cards, making the game a roller-coaster of anticipation and excitement.
In summary, Bonus Poker Deluxe is a brilliant evolution within the video poker genre. It offers a delightful balance of challenge and reward, ensuring players remain engaged and eager for the next deal. For those keen on experiencing this delightful variant in all its glory, Red Dog Casino is the place to be. Dive in and let Bonus Poker Deluxe redefine your video poker journey!