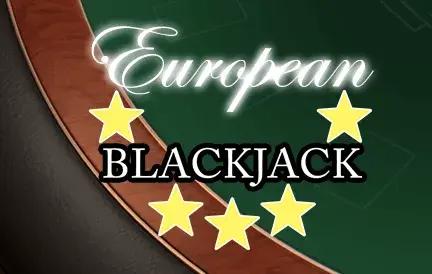 Step into the world of European Blackjack by Betsoft and experience the elegance and strategy of one of the most popular Blackjack variations. Exclusively featured at Red Dog Casino, this rendition of European Blackjack marries traditional gameplay with the high-quality design Betsoft is renowned for.
European Blackjack stands apart from its counterparts with its unique rules and gameplay. Betsoft's representation ensures that players not only get the traditional European feel but are also treated to a visual feast, complete with impeccable graphics and fluid animations.
Core features of Betsoft's European Blackjack include:
Strict adherence to classic European Blackjack rules.
The much sought-after live dealer option, elevating the gaming experience to authentic casino levels.
An intuitive user interface, facilitating a smooth gaming journey for both novices and experts.
The essence of European Blackjack lies in its distinct rules, and Betsoft has done a commendable job in staying true to its roots. The game's design allows for a seamless transition between rounds, ensuring players are always engaged. The live dealer feature is the crowning jewel, allowing players to immerse themselves in a genuine casino atmosphere. Engaging with the live dealer, feeling the palpable tension of each decision, and celebrating wins brings a layer of realism that's hard to beat.
In conclusion, European Blackjack by Betsoft at Red Dog Casino is a masterpiece in the world of online card games. With its perfect amalgamation of tradition and modern gaming elements, especially the thrilling live dealer option, it promises an unmatched Blackjack experience. Whether you're a seasoned player or someone new to the Blackjack tables, European Blackjack awaits to offer you a slice of European gaming luxury. Place your bets and immerse yourself in this continental classic!