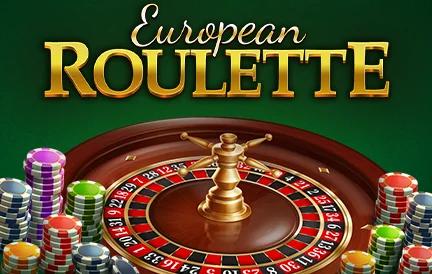 In the casino sphere, roulette is an evergreen classic, and among its variants, European Roulette is perhaps the most esteemed. DiceLab, with its rendition of European Roulette, offers players a sublime experience that melds tradition with contemporary flair. For those who appreciate authenticity combined with modern technology, Red Dog Casino showcases this game in all its grandeur.
European Roulette by DiceLab is rooted in the original game's elegance, featuring the classic single zero wheel. This distinction not only offers better odds to players compared to the American version but also preserves the game's European heritage, making it a favorite among purists.
Characteristics that set DiceLab's European Roulette apart:
Single Zero Wheel: Traditional European layout that offers improved player odds.
Sophisticated Design: Pristine graphics that mirror the grace of European casinos.
User-Centric Interface: Smooth betting options, ensuring players, from novices to pros, enjoy an unhindered experience.
Atmospheric Audio: The soundscape, paired with the visual design, engulfs players in a rich gaming environment.
Red Dog Casino, ever meticulous in its game selections, ensures that DiceLab's European Roulette is presented to players in the best light. Seamless integration, coupled with the platform's intuitive features, ensures every spin is a memorable one.
To encapsulate, European Roulette by DiceLab is a harmonious blend of the game's rich history and today's advanced gaming technology. The allure of the single zero, combined with DiceLab's meticulous design, guarantees a top-notch roulette adventure. For enthusiasts keen on a genuine European Roulette experience, there's no better destination than Red Dog Casino. Ready to bet? The wheel awaits, promising a dance of chance and fortune.