Join now and get your
225% Welcome Bonus
Terms: Min dep: $10 Neosurf, $20 BTC, $20 LTC, $20 ETH, $20 BNB, $20 XRP, $20 DOGE, $40 USDT, $20 Flexepin, $30 CC. Valid 5 times. Max bet: $10. Max PO: 30xD. Games included: Video Slots, Keno, Scratch Cards, Board Games.

Tether Casino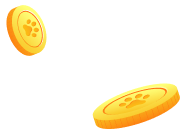 In 2012, programmer J.R. Willet found a way to generate new bitcoin-based assets. His technology was tested for a year, and in July 2013, the Mastercoin cryptocurrency was launched. Later on, an organization of the same name was established to promote this protocol, which after a while became known as the Omni Foundation.  
In 2014, the leaders of this project, Brock Pierce and Craig Sellar, joined their efforts with entrepreneur Reeve Collins. Together they launched a startup called Realcoin; in the same year, the Realcoin cryptocurrency was released. It was developed on a bitcoin blockchain basis using the Omni Layer protocol.  
The combination of several essential characteristics made this asset very attractive:  
exchange rate stability  
complete transparency  
high reliability  
insurance  
security
Before the end of 2014, Realcoin underwent rebranding. As a result, the cryptocurrency gained a new name – Tether (USDT). By the beginning of 2015, Tether was listed on several exchanges and began trading in pairs with other digital currencies.  
What is Tether (USDT)?  
Tether (USDT) crypto asset is the first stablecoin, issued based on the blockchain of Bitcoin using the Omni Layer, OMG Network, Ethereum (ERC-20), TRON, Algorand, EOS, and Solana protocols. Each USDT is US dollar-backed, stored in the reserve of Tether Limited, and can be received through the Tether platform.  
It must be remembered that this asset is different from the USD. Its primary purpose is to foster the trading of digital currencies and transfers between users.  
The features of Tether are different from Bitcoin and other cryptocurrencies and are reduced to the fact that Tether has no transaction blocks and is secured by fiat currency reserves. In other words, Tether has no blockchain and uses other decentralized systems to realize tokens. USDT can be purchased by transferring funds to the accounts of Tether Limited company.  
The functioning of this stablecoin is facilitated by various open protocols. One of them is Omni Layer, which is needed to interact with the Bitcoin blockchain, to produce and redeem USDT.  
Consensus principles of different currencies are also important:  
Fiat money uses the Proof of Solvency principle.  
Cryptocurrency works on such algorithms as Proof-of-Work, Proof-of-Stake, etc. Meanwhile, Tether uses the Proof of Reserves method.  
The essence of this work format comes down to the following processes: 
The amount of tokens is verified on the Bitcoin blockchain. It is done by using standard tools that are publicly available.  
The total value of the tokens is verified by the stock of dollars in bank accounts. There are periodic checks from independent auditors to monitor the situation.  
The amount of available funds is published by Tether Limited on its official website
Pros & Cons  
USDT cryptocurrency, like all other currencies, have its own set of advantages and disadvantages, all of which you can find out below.  
Advantages:  
Full transparency of calculations. The creators of the asset claim that they constantly analyze the correspondence of the money in the company's vault and the total balance of client accounts. Information about both indicators is publicly available and regularly updated.  
High speed of transactions. Sending and receiving coins takes a minimum amount of time; this payment format is much faster and more convenient than transfers in dollars, especially if the transaction participants are located in different countries.  
Low volatility. A significant advantage for those looking for a capital preservation tool. Token rate does not fluctuate as much as the BTC price, and there are practically no fluctuations.  
Low commission. Transactions between two Tether accounts are quite cheap.  
The use of different blockchains. USDT can be transferred to any e-wallets that support this token. It is more convenient to use this way of transferring than to transfer fiat currency (particularly the dollar).  
A high level of stability in the market. This cryptocurrency is backed by the most demanded fiat currency in the world.  
Good protection against attacks of fraudsters and hackers. USDT has received all the benefits of the highest protection from blockchain technology.    
Popularity. Tether is favoured by many traders, and you can find many crypto platforms and online USDT casinos that accept it as a trading or payment asset on the Internet.  
You do not need to open a bank account to buy or sell USDT. On the Binance exchange, it can be purchased for cryptocurrency or fiat.  
Profitable cryptocurrency. For those who trade in the crypto market, fixing profits in Tether is a beneficial and convenient solution. When traders withdraw profits in cryptocurrency, they risk losing part of their income due to a fall in the exchange rate. However, if you exchange the coins received after closing the transaction to USDT, there will be no losses because the rate of this token has minimal fluctuations.  
Easy to use. Tether also saves you from dealing with fiat currency all the time - exchanging dollars for cryptocurrencies or withdrawing them to a bank account. Using USDT, you can simply withdraw it into and out of a crypto wallet. It's easier and faster than a bank transfer.  
Minimal commission. The commission can range from around 1-5% when using fiat money. But, for example, Binance exchange takes nothing for depositing in Tether. As for the withdrawal, the commission is minimal ($1 regardless of the transaction amount).  
Disadvantages:  
Although it is believed that the value of USDT is always equal to $1, sometimes there are noticeable fluctuations:  
in April 2017, the USDT exchange rate fell as low as $0.91 at one point;  
in December of that year, Tether reached $1.1.  
But such jumps are extremely rare. Most of the time, the stablecoin exchange rate really corresponds to the declared $1, and the deviations rarely exceed 1%.  
Large investors should pay attention to such nuances. If, at some point, stablecoin loses its security, its holders may suffer losses. But this is only a theoretical risk, as USDT is currently one of the most popular tokens in the world.  
In addition, for many participants in the cryptocurrency community, a noticeable disadvantage is the incomplete anonymity and lack of mining capabilities.
How Safe Is It?  
USDT technology is completely safe since it is a centralized token developed on the decentralized Ethereum and Bitcoin blockchains. Furthermore, it is backed by $1 stored on Tether Limited's balance sheet in the form of cash in bank accounts and government bonds.  
No one can get into your Ethereum or Bitcoin wallet and steal your USDT. In addition, a great benefit is that Tether uses the Proof of Reserves method, and the amount of available funds is stated by Tether Limited on their official website.  
Thanks to this, currently, it is possible to find safe USDT gambling sites on the Internet.
How to Get Starting with Tether Gambling  
Playing at Tether online casino is as easy and convenient as with other cryptos. All you need to do is have a USDT and register at the casino to use this service and play for real money. Sign up at Red Dog – the best online casino that accepts Tether – quickly and easily by clicking the "Sign Up" button and providing your details such as your name, e-mail, phone number, and address. In order to play for real money, you'll also need to undergo a verification process and provide a range of documents confirming your identity. After completing these procedures, you can have fun playing your favorite games at our USDT online casino.  
Where to Buy Tether?  
If you want to buy and sell USDT on the official Tether website, you will need to complete a registration process by providing some personal information:  
Specify your First and Last name;  
Provide your place of residence;  
Write your e-mail address.  
After creating an account, you need to enable two-factor authentication and undergo verification by uploading documents to confirm your identity.  
Next, in your personal account, you'll see the top-up function. To buy a token, you need to enter the "Add Funds" section, get an account to transfer fiat currency, and make transactions.  
You can send USDT coins to an external e-wallet by visiting the "Send Funds" section, and if you need to withdraw funds to your card, you can visit the "Withdraw" section.  
Also, cryptocurrency exchanges have the option to buy Tether for fiat money. You can use a direct bank transfer or a credit card to do so. Exchange through fiat balance is also available, and each transaction takes place with high speed and maximum security.  
In addition, you can buy and sell USDT for cryptocurrencies. The exchange rate of USDT to Bitcoin and other cryptocurrencies can be viewed in real-time.  
To store USDT tokens, like any other digital coins, creating an e-wallet that supports this cryptocurrency is necessary.  
The peculiarities of storing and operating tokens depend on the blockchain they are implemented on. However, in most cases, the tools used when working with the primary currency of the selected blockchain are enough.  
Tether can be stored on multicurrency, hardware wallets, browser plugins, blockchains, or just on crypto exchange accounts. It is also possible to get e-wallets from the Tether developers.  
Tether Games  
Nowadays, more and more online casinos are implementing the USDT deposit option, but instead of looking for a new Tether casino, you can already try making deposits with this currency at Red Dog Casino. Once you have purchased Tether, you can make a minimum deposit of 40 USD, 40 EUR, or 60 AUD (maximum deposit is unlimited) and enjoy your favorite online games at Red Dog Casino.  
Even with a Tether deposit, each player will have access to almost every Red Dog Casino game.  
Check out the popular types of Tether casino games below:  
Tether Poker  
Practice playing video poker for real money, making deposits at Tether, and enjoy gambling at Deuces and Joker, Double Joker, Jacks or Better, Joker Poker, Tens or Better, and more.  
Tether Blackjack  
Blackjack's popularity never wanes, so if you are a blackjack enthusiast, check out the "Blackjack" section, make a deposit using Tether and have a great time playing Blackjack, Blackjack Multi-Hand Unified, Blackjack Rolling Stacks, and Blackjack Deluxe.  
Tether Slots  
Online slots from the Dragon Gaming, Dicelab, and Rival providers are available to play for real money at Red Dog Casino with Tether deposit. You can enjoy top-quality and vibrant slot games such as Sunburst, Night King, Moneyball, Arctic Heatwave and much more.  
Tether Roulette  
The well-known and long-standing game of Roulette is not less popular than Blackjack. So if you enjoy this kind of online casino experience, then feel free to fund your balance via Tether and start spinning European Roulette right away.  
How to Deposit with Tether at Red Dog Casino
During registration at Red Dog Casino, you select one appropriate currency for your future casino account. Red Dog Casino operates in USD, EUR, and AUD.  
When it comes to deposits, Red Dog Casino accepts deposits through 8 convenient payment methods: Visa, MasterCard, Neosurf, Bitcoin, Litecoin, Ethereum, Flexepin, and Tether.  
If you want to make a deposit, first of all, you need to log in to your account and visit the "Cashier" section. Next, click on the "Deposit" tab and select the Tether payment method. Then deposit the appropriate amount for you, which should be no less than $20. Deposit processing via Tether can take up to 15 minutes of your time.  
Red Dog Casino does not collect any deposit or withdrawal fees. However, it is worth considering that the bank you use to conduct financial transactions and any other intermediary payment providers involved in deposit or withdrawal transactions can charge processing or exchange fee. 
Conclusion  
Tether cryptocurrency managed to get the boost to form its own market that combines fiat money with crypto assets using a unique concept. Therefore, USDT cryptocurrency has all the necessary components for further popularization, providing users with the best platform for exchanging fiat money for cryptocurrency.  
Tether is a significant and practical asset that seamlessly combines the best characteristics of cryptocurrency and fiat money. Due to its features, Tether has earned immense popularity in the crypto community and is widely used in the gambling industry due to its transparency, safety, and stability.  
Nowadays, you can conveniently and safely gamble online with Tether cryptocurrency. Make deposits at Tether casinos, such as Red Dog Online Casino, and have a great time playing the most popular and top-quality online casino games both from your PC and using your mobile devices.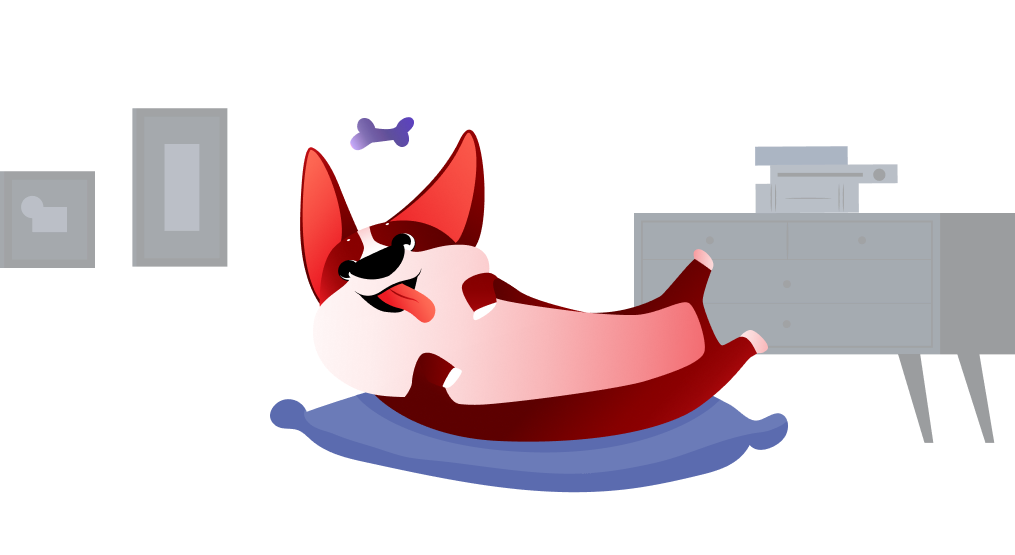 FAQ
What online games can I play using USDT casino?
Red Dog is the best Tether casino that allows you to play various popular online casino games, including such categories as Slots, Poker, Blackjack, and Roulette.  
Does Red Dog have Tether mobile casino games?
Red Dog is the best Tether online gambling site, as it has a user-friendly mobile version of the site and can be played on both Android and iOS mobile devices. So, you can take your phone out of your pocket whenever you want and enjoy playing Red Dog Online Casino.  
What is the minimum amount of deposit I can make with Tether?
The minimum deposit via Tether is $20, while the maximum deposit amount is not limited.