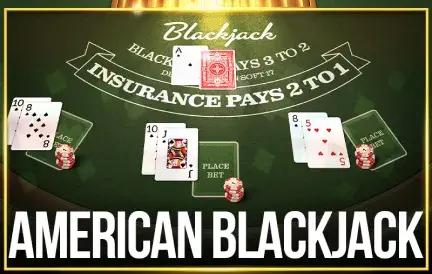 American Blackjack, crafted by the renowned provider Betsoft, revitalizes the classic card game with its impeccable design and true-to-life gameplay. For those seeking an authentic blackjack experience online, platforms like Red Dog Casino showcase the best of what Betsoft's American Blackjack has to offer.
Here's what makes Betsoft's American Blackjack shine among its competitors:
Traditional Rules with a Twist: While staying true to the foundational rules of blackjack, American Blackjack introduces subtle changes, making it distinct and adding depth to the strategy. For instance, the game often uses multiple decks and offers the option for players to take insurance, adding layers to the decision-making process.
Polished Graphics: Betsoft is known for its high-quality graphics, and American Blackjack doesn't disappoint. The table design, card visuals, and ambient sounds all come together to recreate the atmosphere of a real casino.
Seamless Gameplay: Betsoft ensures that players encounter no hiccups. The game operates smoothly, allowing players to focus solely on their strategies and moves.
Live Dealer Experience: For those yearning for a more tangible casino ambiance, there's a live dealer version of American Blackjack. Engage in real-time with seasoned dealers, bringing added excitement and authenticity to every hand.
Standout Features of American Blackjack:
Unique rules adding strategic depth
High-definition graphics for an immersive experience
Smooth and intuitive gameplay mechanics
Engaging live dealer option for real-time play
In conclusion, American Blackjack by Betsoft is a testament to the provider's commitment to quality and authenticity. By masterfully blending traditional gameplay with modern design, they have created a version that appeals to both purists and newcomers. If you're seeking a top-tier blackjack experience, then look no further than Red Dog Casino to dive into the thrilling world of American Blackjack. Are you ready to hit or stand?