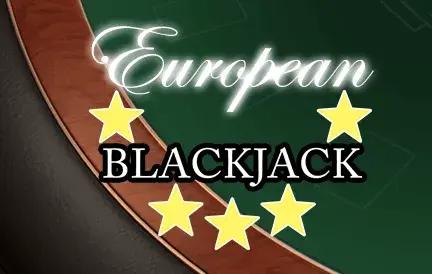 European Blackjack has always held a special allure for casino enthusiasts, offering a unique blend of strategy and chance with its distinct rules. DiceLab, renowned for its innovative gaming solutions, brings its own rendition of European Blackjack to Red Dog Casino, ensuring players get a taste of European flair combined with cutting-edge gaming technology.
The visuals of the game are impeccable, offering a sophisticated layout that mirrors the charm of an upscale European casino. This aesthetic appeal is harmoniously balanced with fluid gameplay, making each hand dealt a delightful experience. DiceLab has, without a doubt, mastered the art of digital card games.
Key features that set DiceLab's European Blackjack apart include:
Faithful adherence to traditional European Blackjack rules.
An exhilarating live dealer option, bridging the gap between online and offline gaming.
Interactive game tutorials and hints, beneficial for both beginners and advanced players.
For those unfamiliar with European Blackjack, the game provides subtle yet impactful variations from its American counterpart. These differences in rules and gameplay strategy make DiceLab's version a refreshing challenge for seasoned players and a captivating learning journey for newcomers. The inclusion of a live dealer option is the cherry on top, offering an authentic experience reminiscent of playing in a bustling European casino.
In wrapping up, European Blackjack by DiceLab hosted on Red Dog Casino is an unmissable treat for card game aficionados. The perfect blend of tradition and modernity, strategy and luck, it ensures that every player, regardless of their skill level, has an unmatched gaming experience. Whether you're looking to reminisce about a past European adventure or dive into a new gaming challenge, this is the table to join.