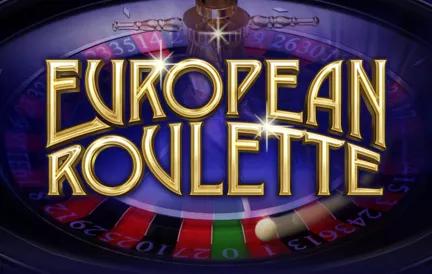 There's a unique allure to the roulette wheel, with its graceful spins and unpredictable outcomes. European Roulette has been the heart of this allure, offering players a genuine experience of the classic game. Rival, a name synonymous with quality in the gaming world, presents its take on European Roulette, and the result is nothing short of spectacular.
European Roulette by Rival sticks to the roots with its single zero wheel, providing players with the genuine feel of the European version of this timeless game. The game balances tradition with state-of-the-art gaming technology, making it a must-play for both purists and new enthusiasts.
Key Highlights of European Roulette by Rival:
Authentic Gameplay: True to its European origin with a single zero wheel.
Refined Graphics: Smooth transitions and detailed visuals ensure players are captivated.
Intuitive Interface: Allows for easy bet placements and provides clear game stats for strategizing.
As part of Red Dog Casino's rich catalog, European Roulette finds a worthy platform. The casino's commitment to quality and user satisfaction further enriches the gaming experience, making each spin an event to look forward to.
In summary, European Roulette by Rival isn't just a game; it's a journey through the grandeur of classic casino gaming. The blend of authentic gameplay with modern graphics ensures that players get the best of both worlds. And when such a masterpiece is available at Red Dog Casino, players can be assured of a seamless and enjoyable gaming session. So, take your seat, place your bets, and watch the wheel spin its magic in European Roulette. The game of chance has never looked so good!