Aces And Faces Video Poker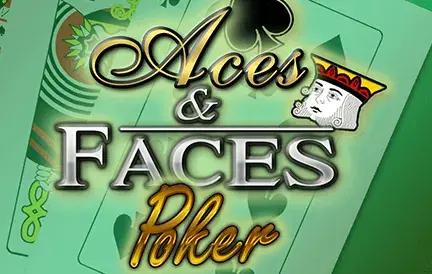 In the vibrant world of video poker, Aces And Faces emerges as a front-runner, delivering a perfect blend of strategy and luck to its players. Among the platforms showcasing this variant, Red Dog Casino stands out, providing a stellar gaming experience that's hard to match.
Aces And Faces distinguishes itself with its unique payout structure. While the foundational rules mirror traditional video poker, the game amplifies rewards for four-of-a-kind hands, specifically those formed by face cards or aces. This tweak not only intensifies the gameplay but also encourages players to re-strategize, aiming for those high-value card combinations.
Core highlights of Aces And Faces:
Focused Payouts: Enhanced rewards for four-of-a-kind hands made up of face cards or aces.
Dynamic Strategy: The special payouts necessitate a fresh approach to traditional video poker tactics.
Sleek Presentation: Red Dog Casino ensures a visually appealing and fluid Aces And Faces experience.
All-Level Engagement: The game's design caters to both newcomers and seasoned video poker enthusiasts.
While firmly rooted in the video poker genre, Aces And Faces provides a unique twist, making every hand dealt a thrilling endeavor. Players find themselves constantly recalculating, adjusting strategies on-the-fly, all in pursuit of those coveted aces and face card combinations.
In conclusion, Aces And Faces offers a refreshing take on the age-old video poker format. Its special emphasis on face cards and aces adds an extra layer of excitement, ensuring players remain hooked hand after hand. For those looking to experience this captivating variant in its finest form, Red Dog Casino is the destination of choice. Take a seat, draw your cards, and let Aces And Faces guide your path to victory!