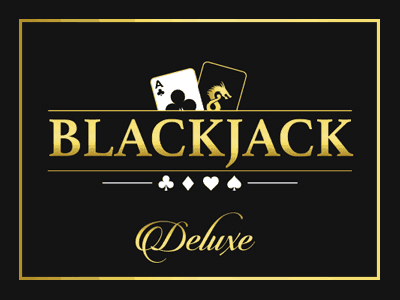 For casino enthusiasts, blackjack stands tall as one of the most revered card games. When DragonGaming introduces their spin on this classic with Blackjack Deluxe, it revamps the experience, giving it a luxurious touch. Those who crave this elevated gaming experience will find no better platform than Red Dog Casino.
Blackjack Deluxe is not just about hitting 21; it's an immersive experience that captures the very essence of luxury gaming. DragonGaming has managed to retain the traditional rules that fans love, while adding a layer of sophistication with enhanced graphics, smoother gameplay, and richer sound effects.
Hallmarks of DragonGaming's Blackjack Deluxe:
High-Resolution Graphics: Every card dealt and move made is accentuated with pristine visuals.
Fluid Gameplay: Smooth transitions ensure players remain engrossed in their gaming session.
Rich Sound Design: Authentic casino sounds that amplify the immersive experience.
Strategic Depth: While the game is deluxe, the strategic core of blackjack remains intact.
Red Dog Casino, in its commitment to deliver premium gaming experiences, proudly presents Blackjack Deluxe from DragonGaming's portfolio. The game's seamless integration on the platform ensures that players can delve into the blackjack action without a hitch.
In conclusion, Blackjack Deluxe by DragonGaming rejuvenates a timeless classic with a touch of luxury. While the goal remains to beat the dealer without going over 21, the enhanced aesthetics and soundscapes make every hand a deluxe experience. For those seeking the pinnacle of online blackjack gaming, Red Dog Casino beckons with open arms. So, shuffle up and deal; the deluxe blackjack table awaits your strategy and skill!