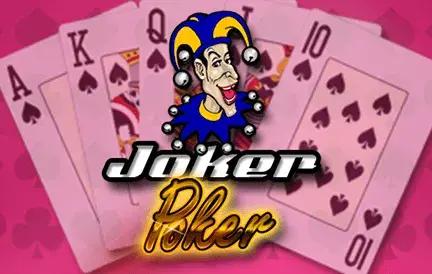 Poker has long held a revered spot in the hearts of card enthusiasts. Joker Poker, a fascinating twist on this classic, introduces an element of unpredictability that keeps players eagerly returning for more. Rival's rendition of Joker Poker has swiftly emerged as a must-try for any casino aficionado. For those ready to immerse themselves in this game, Red Dog Casino has seamlessly incorporated it into its roster of standout offerings.
In Joker Poker, the name gives away the twist. The introduction of the Joker as a wild card adds layers of strategic depth. With every hand dealt, players are faced with the tantalizing possibility of the Joker popping up and turning the tide in their favor. Rival's commitment to quality shines through in the game's detailed design and gameplay mechanics.
What sets Rival's Joker Poker apart:
Wildcard Excitement: The Joker's presence makes every hand a thrilling experience.
Smooth Gameplay: Intuitive controls and seamless animations make for an immersive gaming journey.
Stellar Design: Visuals that are both sophisticated and captivating.
User-Centric Interface: Streamlined for both newbies and seasoned players, ensuring everyone gets into the action quickly.
Red Dog Casino, in its constant quest for excellence, proudly features Joker Poker by Rival. The platform's dedication to quality matches Rival's, making the gameplay experience top-notch.
To sum it up, Rival's Joker Poker is a brilliant fusion of strategy and chance. It caters to those who relish the meticulous planning of poker but also enjoy the wild unpredictability a joker can introduce. Every hand dealt holds the promise of excitement and, potentially, huge rewards. For those keen to dive into this rollercoaster of a game, Red Dog Casino is the perfect playground. So, gather your wits, place your bets, and let the Joker decide your fate!