Blackjack Perfect Pairs And 21plus3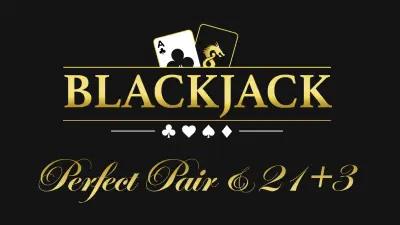 Blackjack has long been a favorite amongst casino enthusiasts, and DragonGaming's take on it with their Blackjack Perfect Pairs And 21plus3 certainly raises the stakes. This innovative version blends traditional blackjack with two enticing side bets, promising players a more dynamic and potentially rewarding gaming experience.
Available at prominent online platforms like Red Dog Casino, this variant has quickly become a must-play. What sets it apart from the typical blackjack game? Let's delve into the key features:
Perfect Pairs Side Bet: Before the deal, players can wager on whether their first two cards will be a pair. Different pairs offer various payouts, with mixed pairs, colored pairs, and perfect pairs being the most lucrative.
21plus3 Side Bet: Here, the game draws inspiration from poker. Players bet on a combination of their two cards and the dealer's upcard to form a poker-style hand. Stronger hands like flushes and straights offer higher payouts.
Smooth Gameplay: The game's interface is sleek and user-friendly. Every decision point, whether to hit, stand, or place a side bet, is clearly presented, making it suitable for both beginners and seasoned players.
Live Dealer Option: For those craving the authentic casino experience, Blackjack Perfect Pairs And 21plus3 offers a live dealer version. It elevates the realism of the game, bringing the thrill of Las Vegas right to players' screens.
List of Standout Features:
Two unique side bets
Intuitive game design
High-quality graphics
Live dealer version for a real-time experience
In conclusion, Blackjack Perfect Pairs And 21plus3 by DragonGaming is a refreshing twist on the classic blackjack game. It adds layers of strategy and excitement, making it a worthy addition to any casino lover's game roster. Give it a spin, and you might just find your new favorite blackjack variant.