Double Double Bonus Video Poker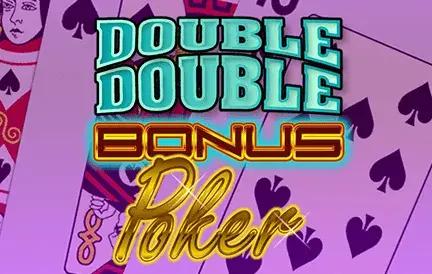 In the dynamic universe of online casino games, video poker consistently emerges as a staple for many enthusiasts. A shining gem within this category is the Double Double Bonus, a game that ramps up the excitement, offering not just double, but quadruple the fun and rewards.
Double Double Bonus takes the classic video poker formula and injects it with an adrenaline rush. Players are treated to extra bonus payouts for specific five-card hands, adding layers of anticipation to every deal. The strategic depth is enriched as players navigate the game aiming for those special hand combinations that unlock hefty rewards.
Notable Features of Double Double Bonus:
Superior Bonus Payouts: Generous rewards for unique five-card hand combinations.
Rich Strategic Depth: Players are continually enticed to adapt and refine their strategies to clinch those bonus hands.
Smooth User Experience: Intuitive design and graphics make gameplay a visually delightful journey.
Red Dog Casino, a beacon of quality in the online gaming sphere, offers a pristine environment for Double Double Bonus aficionados. The platform's commitment to providing a transparent, fair, and immersive gaming experience ensures that every hand dealt is both thrilling and trustworthy.
In conclusion, Double Double Bonus reimagines the traditional video poker landscape with its enticing bonus structures. The game seamlessly melds the strategic allure of poker with the brisk pace of online gaming, ensuring players are always engaged and on their toes. When hosted on a stellar platform like Red Dog Casino, the experience becomes even more sublime. If you're a video poker lover seeking a game that challenges, rewards, and captivates, Double Double Bonus is the ticket. Ready your strategies and dive into this exhilarating poker variant for a chance at bountiful rewards!