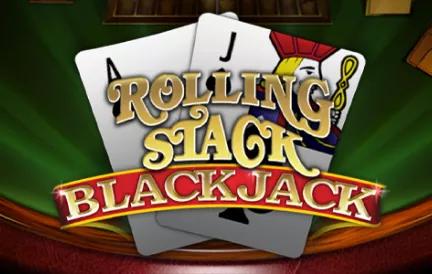 Blackjack Rolling Stacks, presented by Rival, is a contemporary twist on the age-old classic card game. This innovative version is quickly gaining traction among online casino enthusiasts, especially at eminent platforms such as Red Dog Casino. But what makes this variant truly special?
Delving deeper into Blackjack Rolling Stacks, a few unique attributes come to the fore:
Rolling Stacks Mechanism: At the heart of this game is the innovative Rolling Stacks feature. With every win, players have the chance to roll over their bets, magnifying potential payouts and adding a new strategic layer to the game.
Advanced Graphics: Rival ensures that the visual presentation of Blackjack Rolling Stacks is nothing short of top-tier. The sharp graphics, combined with a sophisticated table layout, create a rich and immersive experience for players.
Intuitive Gameplay: Whether you're new to blackjack or an experienced card shark, this game is designed to be user-friendly. Easy-to-navigate controls and clear instructions make the gaming process straightforward and enjoyable.
Live Dealer Edition: Enhancing the realism, Blackjack Rolling Stacks offers a live dealer variant. This allows players to connect with trained dealers in real-time, truly capturing the authentic essence of a casino setting.
Distinguishing Features of Blackjack Rolling Stacks:
Unique Rolling Stacks betting feature
High-quality graphics and immersive design
User-friendly interface suitable for all players
Real-time interaction with the live dealer option
In summary, Blackjack Rolling Stacks by Rival is not just another blackjack game; it's an elevated experience. With its distinctive features and the added allure of the Rolling Stacks mechanism, this game beckons both new and seasoned players. Available at Red Dog Casino, this variant guarantees to keep you on the edge of your seat. So, are you ready to roll the stacks and chase those wins?