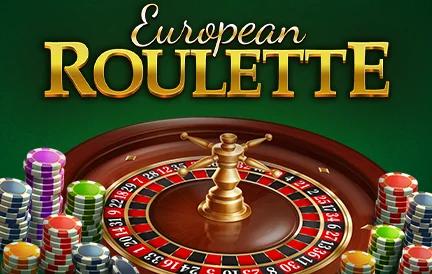 From the riviera of Monte Carlo to the bustling floors of Las Vegas, European Roulette has carved its niche as a casino classic. Saucify's rendition of European Roulette has elevated this timeless game, blending tradition with technological sophistication. For those who desire a seamless roulette experience online, Red Dog Casino emerges as the prime venue.
What Saucify brings to the table with their European Roulette is not just a game but an experience. The design is clean, the wheel animations smooth, and the sound effects immersive, giving players a sensation of being at a high-stakes table in an elite casino.
Salient features of Saucify's European Roulette:
Aesthetic Excellence: The design captures the elegance and charm of classic European Roulette.
Smooth Gameplay: Every spin is seamless, with no lags or glitches, ensuring uninterrupted play.
User-Centric Interface: Both seasoned players and newcomers will find the game easy to navigate.
Accurate Odds: True to its European roots, the game offers better odds with a single zero on the wheel.
Red Dog Casino, renowned for hosting high-quality games, is a perfect match for European Roulette by Saucify. Players can expect a gaming environment that's both secure and exhilarating, true to the Red Dog Casino promise.
In summary, European Roulette by Saucify is more than just another roulette game online. It's an ode to the classics, refined and polished for the modern era. Saucify has managed to capture the essence of the game while introducing features that appeal to the digital-savvy generation. At Red Dog Casino, this European Roulette experience awaits, beckoning players to place their bets and revel in the spin of the wheel. Whether it's the thrill of the gamble or the joy of the game, European Roulette delivers.