Deuces and Joker Video Poker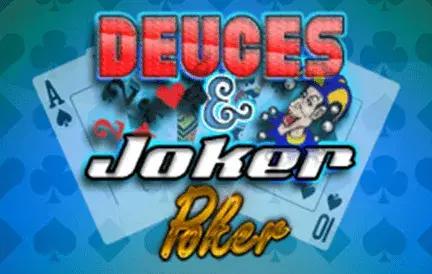 Navigating the vibrant realm of online casino games, one can't overlook the charm and strategy inherent in video poker. One variant that truly stands out, blending classic appeal with a unique twist, is Deuces and Joker. This game masterfully interweaves the wild nature of both deuces and the joker, serving a delightful and unpredictable experience to players.
Deuces and Joker is not your average video poker game. Here, all deuces act as wild cards, and so does the joker. This introduces a wide range of potential hand combinations, adding layers of strategy and anticipation to every game round.
Distinguishing Features of Deuces and Joker:
Dual Wild Cards: Both deuces and the joker can substitute for other cards, enhancing winning possibilities.
Strategic Depth: Players must constantly adjust their game plan to maximize the potential of these wild cards.
Rewarding Paytable: With multiple wild cards in play, the payout structure offers diverse winning avenues, keeping gameplay exhilarating.
Red Dog Casino, known for its commitment to quality and fairness, presents an impeccable platform for Deuces and Joker enthusiasts. Smooth gameplay, crisp graphics, and a transparent gaming environment align perfectly with the unpredictability and thrill of this video poker variant.
In summation, Deuces and Joker breathes fresh life into the traditional video poker scene. Its dual wild card mechanism ensures that players remain engaged, always anticipating the next hand and adjusting strategies accordingly. When housed on a top-notch platform like Red Dog Casino, the gaming experience is nothing short of exceptional. For those keen on a video poker game that continually surprises and challenges, Deuces and Joker is a top recommendation. Step into this wild world and strategize your way to impressive wins!