Jacks Or Better Video Poker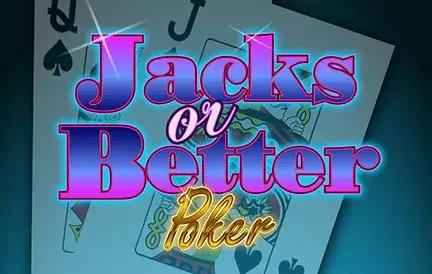 In the vast universe of online casino offerings, video poker consistently emerges as a top player favorite, and among the video poker variants, Jacks Or Better holds a venerable position. This classic game manages to retain its allure, even as newer variants try to vie for players' attention.
Jacks Or Better is the quintessence of video poker. Its rules are straightforward: secure a pair of jacks or a better hand to receive a payout. Yet, its apparent simplicity hides a depth of strategy that keeps both novices and seasoned players coming back for more. This game is less about the flashy graphics and more about pure, strategic poker.
Standout Features of Jacks Or Better:
Simplistic Rules: Easily understandable, making it great for beginners.
Strategy-Centric: Offers players the chance to hone their poker strategies and decision-making skills.
Consistent Payouts: Known for its steady and fair payout rates, keeping the game exciting and rewarding.
Red Dog Casino, a platform recognized for its diverse game offerings and integrity, makes playing Jacks Or Better an absolute delight. The game runs seamlessly, and the casino ensures transparency and fairness, which are paramount for a strategy-focused game like this.
In closing, Jacks Or Better remains a titan in the realm of video poker, offering a perfect balance between ease of play and depth of strategy. Its enduring popularity speaks to its timeless appeal and its ability to provide genuine poker thrills in an online format. When played on a reputable platform like Red Dog Casino, the experience is further elevated. For those looking to dive into the world of video poker, or for seasoned pros looking for pure poker gameplay, Jacks Or Better is a stellar choice. Engage, strategize, and let the cards fall where they may!