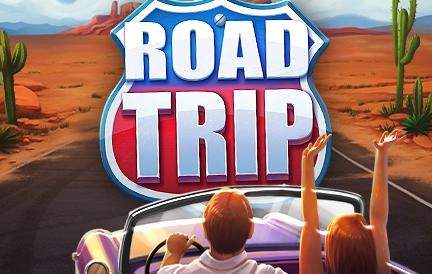 Rev up your engines and prepare for an exhilarating journey with Road Trip, the latest slot machine sensation at Red Dog Casino. Taking players on a virtual cross-country adventure, this game promises thrills, scenery, and of course, chances for big wins.
Highlight Features:
 Dynamic Graphics: The visuals encapsulate the spirit of an American highway, with iconic landmarks and vintage vehicles gracing the reels.
Entertaining Gameplay: Road Trip is more than just spinning reels. With multiple bonus rounds inspired by famous pit stops, the excitement keeps rolling.
Classic Rock Soundtrack: Adding authenticity to the experience, the game features foot-tapping rock classics that perfectly set the cruising mood.
Intuitive Interface: Whether you're a novice or a seasoned player, navigating through the game's settings is a breeze.
The essence of a great road journey is unpredictability and excitement, and Road Trip captures this brilliantly. With each spin, players can anticipate a range of outcomes, from free spins and multipliers to the special 'Highway Bonus' round, ensuring the drive never becomes monotonous.
Road Trip stands out not just for its theme but also for its immersive experience. The intricate attention to detail, coupled with smooth gameplay, ensures players remain engaged, mile after mile. Compatible across both desktop and mobile platforms, the game offers the freedom to take this road journey whenever and wherever.
In a nutshell, Road Trip at Red Dog Casino offers a winning combination of entertainment, nostalgia, and the thrill of the chase. So, buckle up and set off on this epic slot journey, where the destination is as exciting as the ride itself!