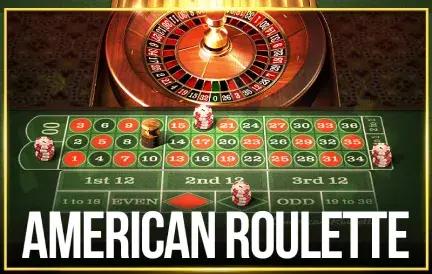 Stepping into the world of casino games, the roulette wheel stands as a testament to timelessness and elegance. With VIP American Roulette, Betsoft transforms this age-old favorite into an elite experience, designed especially for those who enjoy the finer things in life.
VIP American Roulette by Betsoft offers the classic American layout with an additional double zero, but with a lavish twist. The game is designed to make players feel like true VIPs, with its high-end graphics, sumptuous table layout, and premium betting options.
Key Attributes of VIP American Roulette by Betsoft:
Premium Design: Luxurious visuals that mirror a high-roller casino environment.
Enhanced Betting Limits: Suitable for players who prefer higher stakes and bigger wins.
Seamless Gameplay: Fluid animations and user-friendly interface make each spin a pleasure.
Making its grand presence at Red Dog Casino, VIP American Roulette fits perfectly. The casino, known for its commitment to top-quality games and unparalleled player experience, provides the ideal backdrop for this elite roulette variant.
To sum it up, VIP American Roulette by Betsoft isn't just another roulette game; it's an experience tailor-made for the discerning player. It's about the thrill of the spin, the luxury of the game, and the prestige that comes with playing at higher stakes. Red Dog Casino's impeccable platform ensures that players get to enjoy this premium game with the elegance and sophistication it deserves. So, if you're looking to indulge in a game that's a cut above the rest, VIP American Roulette beckons. Step into the world of luxury, place your bets, and let the wheel decide your elite fate.