Bonus Deuces Wild Video Poker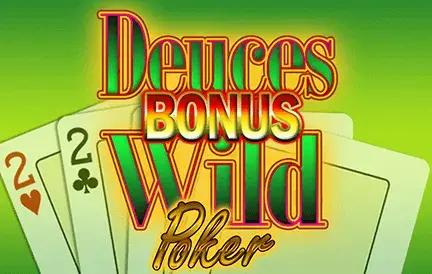 In the extensive realm of video poker variations, Bonus Deuces Wild emerges as a stellar contender, bringing together the allure of wild cards with added bonus payouts. A standout rendition of this game can be found on Red Dog Casino, where the stakes are high and the excitement is palpable.
The premise of Bonus Deuces Wild revolves around the familiar deuce cards, which act as wilds, substituting for other cards to create winning combinations. What sets Bonus Deuces Wild apart is its additional special payouts for select hands, such as five-of-a-kind, four deuces with an ace, and more. This bonus structure adds another dimension of strategy and anticipation, as players strive for those enhanced payouts.
Highlighting the special features of Bonus Deuces Wild:
Deuces as Wild Cards: As in its predecessor, deuces play a pivotal role, substituting for other cards.
Enhanced Payouts: Special hand combinations offer bonus payouts, raising the stakes.
Deep Strategy: Holding or discarding deuces becomes a focal point in strategy considerations.
Stunning Gameplay: Red Dog Casino offers a top-tier Bonus Deuces Wild experience with crisp graphics and fluid animations.
Although it finds its home in the video poker category, Bonus Deuces Wild offers an experience that sets it apart. The fusion of wild cards and bonus payouts makes every hand a thrilling endeavor, pushing players to reconsider traditional poker strategies and aim for those special combinations.
To wrap things up, Bonus Deuces Wild stands as a testament to the innovation possible within the world of video poker. Its intricate blend of classic poker rules and bonus twists guarantees an engaging gaming session every time. For those eager to try their hand at this exhilarating variant, Red Dog Casino promises an unmatched experience. Ready to chase those wild bonuses? The deuces await!