3 Seat European Blackjack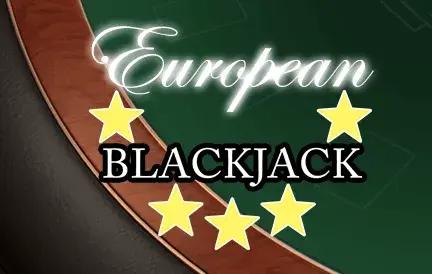 The classic European blackjack receives a groundbreaking revamp in Saucify's 3 Seat European Blackjack. Available to players at the esteemed Red Dog Casino, this version amplifies the traditional game, offering a multi-faceted approach to the age-old card classic.
So, what sets 3 Seat European Blackjack apart from its contemporaries?
Triple Seat Feature: The primary allure of this game lies in its ability to allow players to occupy three seats at once. This not only triples the excitement but also introduces an intricate layer of strategy, as players can devise tactics for each hand independently.
Saucify's Signature Design: True to Saucify's reputation, 3 Seat European Blackjack showcases crisp graphics, an elegant table layout, and ambient sounds. These elements coalesce to teleport players straight to the grandeur of Monaco's elite gaming halls.
User-Centric Gameplay: Saucify ensures that the multi-seat feature does not complicate the gameplay. The interface is meticulously designed, making it simple for players to place bets, decide on their hands, and indulge in the game with ease.
The Live Dealer Touch: Augmenting the game's realism is the live dealer version of 3 Seat European Blackjack. Players can bask in the thrill of real-time interactions, dealing and chatting with skilled dealers.
Hallmark Features of 3 Seat European Blackjack:
The exhilaration of playing three hands simultaneously
Pristine graphics and sound, hallmark of Saucify quality
Intuitive gameplay interface for seamless experience
Live dealer variant for an augmented real-casino feel
In essence, Saucify's 3 Seat European Blackjack is not just a game; it's an experience. By merging the charm of traditional blackjack with modern features, it beckons both purists and those seeking fresh adventures. For anyone eager to embark on this blackjack journey, Red Dog Casino is the gateway. Ready to occupy your seats and delve into the action?