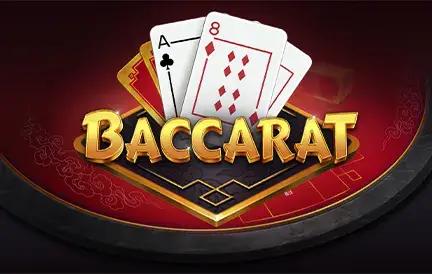 When one thinks of quintessential casino card games, Baccarat undoubtedly clinches a top spot. Revered for its simplistic elegance, Baccarat has been the choice of high-rollers and casual players alike. DiceLab, with its consistent track record of premium game designs, has crafted its own version, which stands as a testament to the game's timeless appeal.
DiceLab's Baccarat maintains the core essence of the classic, focusing on the age-old tussle between Player and Banker. Yet, they've seamlessly blended this with modern, high-quality graphics and intuitive gameplay features, ensuring a fresh feel to this casino stalwart.
Highlighting Features of Baccarat by DiceLab:
Crisp Presentation: The visuals and audio elements work harmoniously to recreate a real-life Baccarat ambiance.
Streamlined Gameplay: With clear bet placements and quick deal options, the game flow is uninterrupted and smooth.
Comprehensive Statistics: Players can access detailed game stats, enhancing strategic decision-making during play.
Red Dog Casino, a beacon of quality in the online gaming world, offers Baccarat by DiceLab on its platform. The integration is seamless, and the casino's robust security and support features ensure every player enjoys the game with peace of mind.
In conclusion, Baccarat by DiceLab is an ode to the elegant world of casino gaming. It effortlessly marries the tradition of Baccarat with the technological advancements of today. When presented on a platform as esteemed as Red Dog Casino, the gaming experience transcends to an unparalleled level. For those seeking a game that's rich in history, easy to understand, yet offers layers of strategy and anticipation, Baccarat by DiceLab is a must-try. Place your bets on Player, Banker, or Tie, and immerse yourself in the sophistication that only Baccarat can offer. Dive in and let the cards chart your course to victory!