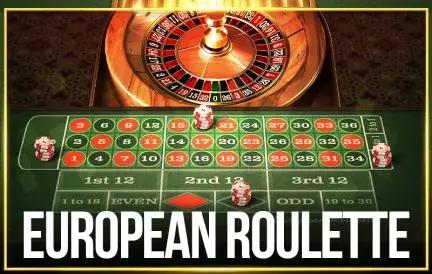 The allure of the roulette wheel, with its blend of strategy and serendipity, has captured the imagination of casino-goers for generations. VIP European Roulette by Betsoft elevates this classic game, adding an air of exclusivity and elegance. For players desiring an elite roulette experience, Red Dog Casino is the prime destination, featuring this luxurious variant.
Betsoft's VIP European Roulette is not just any roulette game. It's a premium experience designed to make players feel like they've stepped into the most upscale casino in Monaco. Every detail, from the velvety green of the table to the polished sheen of the wheel, exudes luxury and sophistication.
Key attractions of VIP European Roulette include:
Elevated Ambiance: A sophisticated visual design sets the tone for an elite gaming session.
Precision Gameplay: An impeccably designed wheel and table ensure every spin feels authentic.
User-Friendly Interface: Navigating bets and options is intuitive, regardless of your experience level.
High Stakes: Embracing the 'VIP' spirit, players can expect higher betting limits, appealing to high rollers.
Red Dog Casino, known for its commitment to superior gaming experiences, is the perfect platform for Betsoft's VIP European Roulette. Players can expect seamless integration and gameplay, capturing the elegance Betsoft intended.
In conclusion, VIP European Roulette by Betsoft redefines the classic roulette experience. It combines the thrill of potential high returns with the allure of a high-class casino setting. The added 'VIP' touch ensures players feel valued and catered to, every spin of the wheel. Whether you're a high roller or just seeking a taste of the VIP lifestyle, Red Dog Casino invites you to indulge in this exquisite game. Place your bets and let the wheel decide your fate in the lap of luxury!