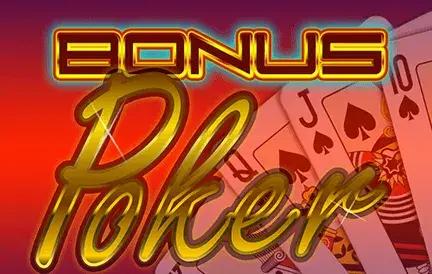 The online casino landscape is replete with choices, and among these, video poker remains a cornerstone for many gaming enthusiasts. Adding a unique flavor to this genre is Bonus Poker, a variant that merges the traditional essence of poker with delightful bonus opportunities.
Bonus Poker, true to its name, rewards players with special bonuses for certain hands, such as four of a kind. This additional layer of payouts not only enhances the excitement but also introduces a renewed strategy component, urging players to chase those special hands for heightened returns.
Distinct Features of Bonus Poker:
Bonus Payouts: Enjoy enhanced rewards for specific, challenging hand combinations.
Classic Poker Feel: While offering bonus elements, the game retains its authentic poker ambiance.
Player-Friendly Odds: The bonus structure translates to attractive odds for the players, making each round thrilling.
Red Dog Casino is a standout venue to delve into Bonus Poker. Esteemed for its wide-ranging game catalog and unwavering commitment to player security, the platform ensures an impeccable gaming environment. The graphics are polished, gameplay is fluid, and most importantly, the integrity of each hand remains intact, embodying Red Dog's dedication to fair play.
In summation, Bonus Poker offers a refreshing twist to the world of video poker. The prospect of bonus payouts adds an enthralling dimension, making every hand a potential jackpot. The game's blend of classic poker vibes with contemporary bonus elements ensures that it appeals to a broad spectrum of players. At platforms like Red Dog Casino, where player experience is paramount, Bonus Poker shines even brighter. If you're on the hunt for a video poker game that offers more than just the standard fare, Bonus Poker is a must-try. Dive in and chase those bonuses for an exhilarating poker experience!