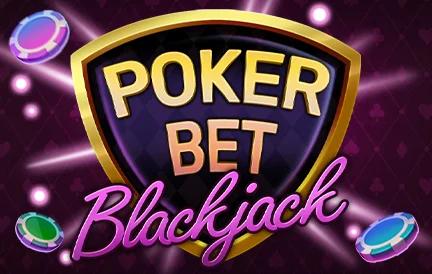 Poker Bet Blackjack by DiceLab is a captivating fusion of the world's two most popular card games: poker and blackjack. The game, which can be enjoyed at esteemed online venues such as Red Dog Casino, stands out due to its innovative approach to traditional card gaming, providing players a riveting experience with higher stakes and strategic depth.
Poker Bet Blackjack is not just another run-of-the-mill blackjack game. Here's what sets it apart:
Poker-Inspired Side Bets: The game allows players to make side bets based on poker hand combinations. For instance, you can wager on having a pair, two pairs, or even a royal flush using your first two cards combined with the dealer's upcard.
Flexible Gameplay: Whether you're a blackjack enthusiast or a poker pro, this game provides a dynamic platform to test your skills and strategies. You can choose to play it safe with traditional blackjack bets or go big with poker side bets.
Stellar Graphics and Sound: DiceLab has left no stone unturned to ensure that players get an immersive experience. The crisp graphics, smooth animations, and realistic sound effects transport players straight to a high-stakes casino table.
Live Dealer Experience: The game also offers a live dealer version. This means players can interact in real-time with professional dealers, bringing a layer of authenticity and excitement to their gameplay.
Notable Features of Poker Bet Blackjack:
Unique poker-based side bets
Fluid and intuitive user interface
High-definition graphics and sound
Option for live dealer gameplay
In essence, Poker Bet Blackjack by DiceLab is a breath of fresh air for card game aficionados. It artfully blends the strategic elements of poker with the swift pace of blackjack, creating a thrilling gaming experience that is hard to resist. Dive into the world of Poker Bet Blackjack, and you might just discover your new gaming obsession.