3 Seat European Blackjack Elite Edition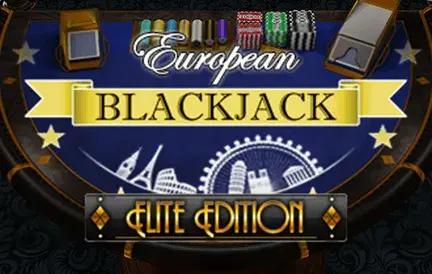 Saucify, a name synonymous with innovation in the online casino world, brings forth its masterpiece, 3 Seat European Blackjack Elite Edition. This unique variation, available at acclaimed platforms like Red Dog Casino, introduces a fresh dynamic to the traditional European blackjack.
Here's an insight into what makes 3 Seat European Blackjack Elite Edition stand out:
Multiple Player Seats: The game's defining feature allows players to occupy up to three seats simultaneously. This triples the action and offers a strategic depth seldom seen in other versions.
Premium Aesthetics: Saucify outdoes itself with the game's design. Detailed graphics, coupled with a sophisticated table layout, exude an elite casino ambiance, ensuring players are engrossed from the outset.
Simplified Gameplay: Despite its unique multi-seat feature, the game remains accessible to all. The controls are intuitive, and every action, from placing bets to making decisions for each hand, is streamlined for ease.
Live Dealer Integration: To further elevate the gaming experience, Saucify offers a live dealer variant for the 3 Seat European Blackjack Elite Edition. This integration allows players to interact in real-time with professional dealers, bridging the virtual-physical divide.
Distinctive Features of 3 Seat European Blackjack Elite Edition:
Ability to play three hands simultaneously
High-quality graphics and immersive casino feel
User-friendly interface tailored for all player levels
Engaging live dealer option for a genuine casino atmosphere
To sum it up, Saucify's 3 Seat European Blackjack Elite Edition is a remarkable blend of traditional gameplay and modern features. By allowing players to delve deep into multi-hand strategies, this game stands out as a crown jewel in the realm of online blackjack. For those eager to test their skills in this dynamic environment, Red Dog Casino is the ideal platform. Are you prepared for triple the action and excitement?