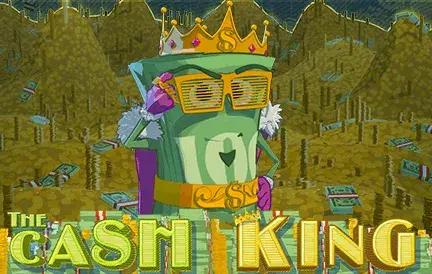 Step into a world of luxury, opulence, and endless opportunities with "The Cash King" slot machine at Red Dog Casino. This game is all about the pursuit of wealth and the lavish lifestyle that comes with it. The Cash King offers players an insight into a life of affluence, with symbols ranging from glistening jewels to gold bars and stacks of cash.
From the outset, the game's graphics make an impression. The rich color palette dominated by golds and deep purples exudes a sense of luxury. The animations are smooth, and the soundtrack, a mix of upbeat tunes and exciting jingles, adds to the overall gaming experience.
Features that set "The Cash King" apart:
Golden Wilds: These symbols substitute others, maximizing potential wins.
Treasure Chest Bonuses: Unlock these for surprise cash boosts!
Royal Free Spins: These can lead to a rain of gold with each turn.
Cash King Jackpot: The ultimate prize for those who dare to dream big!
The gameplay of The Cash King is intuitive, making it easily accessible to players of all levels. However, beneath its simple facade lies a game filled with strategic depth, especially when one ventures into the bonus rounds. These provide an additional layer of excitement, increasing the stakes and potential rewards.
Red Dog Casino has always been known for hosting top-tier slot machines, and The Cash King is no exception. It stands as a testament to what a modern slot game should be: visually appealing, engaging, and offering ample opportunities for big wins.
In conclusion, The Cash King isn't just about chasing riches; it's about the thrill of the game, the strategy involved, and the sheer joy of landing a winning combination. If you're looking for a slot that combines classic gameplay with modern features, then The Cash King might just be your next favorite game.