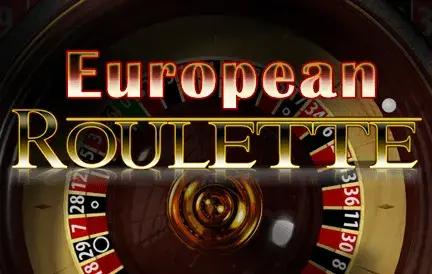 From the bustling casinos of Monte Carlo to the vibrant digital landscape, European Roulette has cemented its status as a staple for enthusiasts worldwide. Betsoft's iteration of European Roulette breathes new life into this beloved classic, offering an experience that is both authentic and avant-garde.
European Roulette by Betsoft is a faithful representation of the traditional game, featuring a single zero wheel, offering better odds for the player compared to its American counterpart. Yet, what truly sets it apart is Betsoft's innovative touch, with impeccable graphics, crisp sound effects, and a user interface that is both elegant and intuitive.
Key Features of Betsoft's European Roulette:
High-Definition Graphics: A visual treat, making each spin feel palpably real.
Interactive Gameplay: Players can easily place their bets, from straightforward to complex, thanks to the game's intuitive design.
Transparent Mechanics: Betsoft ensures an unbiased gaming experience, backed by reliable RNG algorithms.
Adding to the game's appeal is its presence on Red Dog Casino. Known for its discerning selection of high-quality games, Red Dog Casino provides the perfect platform for players to immerse themselves in the rich world of European Roulette by Betsoft.
To wrap things up, European Roulette by Betsoft is more than just a game; it's a journey into the heart of classic casino entertainment. Each spin is laden with anticipation, each bet carries with it the weight of tradition, and each win is a testament to the joys of gaming. At Red Dog Casino, this experience is elevated to new heights, promising players a roulette adventure that's unmatched in its class. Prepare to place your bets and let the wheel of fortune spin its magic!