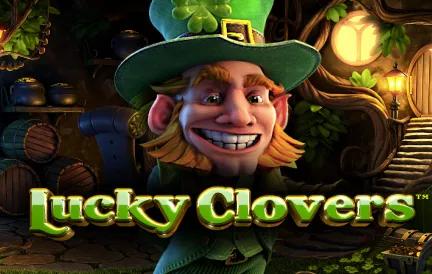 Discover the enchanting world of leprechauns and magical forests with Lucky Clovers, a slot machine that promises a sprinkle of Irish luck with every spin. Exclusively hosted by Red Dog Casino, this game effortlessly intertwines whimsical folklore with the thrill of modern slot gaming.
Lucky Clovers captivates players right from the start with its vibrant, emerald-green landscape and animated symbols. The game exudes Irish charm, from shimmering pots of gold to sprightly leprechauns. Every win is accentuated with delightful animations, enhancing the joy of a favorable spin.
Distinctive features of Lucky Clovers include:
Vivid Graphics: The game's visuals are drenched in rich hues, with every symbol meticulously crafted to reflect Irish mythology.
Enticing Bonus Rounds: Lucky Clovers introduces players to diverse bonus rounds, from free spins to unique leprechaun mini-games.
User-Centric Design: The game offers an intuitive interface, ensuring both seasoned gamers and beginners can dive in with ease.
However, a point of contention might be the game's theme. While many will adore its magical ambiance, others might find it a tad clichéd, given the multitude of Irish-themed slots available.
In conclusion, Lucky Clovers stands as a testament to how a familiar theme can be rejuvenated with the right mix of design and gameplay. The slot machine beautifully marries traditional Irish elements with dynamic gaming features, offering players a charming and potentially rewarding journey. For those seeking a sprinkle of magic and a dash of luck in their gaming sessions, Red Dog Casino's Lucky Clovers is a pot of gold waiting to be discovered. So, don your green hats and let the magic unfold!