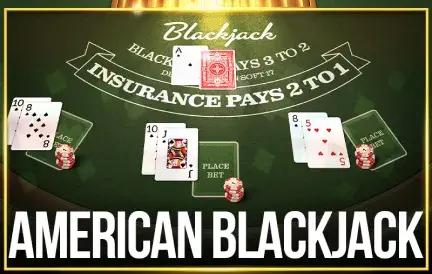 American Blackjack, with its rich history and widespread popularity, continues to be a favorite among card game enthusiasts. Nucleus, in their rendition of this iconic game, ensures players receive a top-tier experience. Available at Red Dog Casino, this version of American Blackjack stands tall, embodying the essence of classic Blackjack while embracing modern-day gaming enhancements.
Nucleus is renowned for its crisp graphics and fluid gameplay, and their take on American Blackjack is no exception. Every dealt card, every choice made, and every win achieved feels incredibly lifelike, capturing the energy and excitement of a bustling casino floor.
Notable features of Nucleus's American Blackjack include:
Adherence to traditional American Blackjack rules, ensuring purists get the experience they seek.
An enthralling live dealer option, merging online convenience with real-time interaction.
A sleek and intuitive interface, ensuring players of all skill levels can dive in effortlessly.
For those new to the world of Blackjack, American Blackjack by Nucleus offers a perfect blend of simplicity and strategy, making it an ideal starting point. Seasoned players, on the other hand, will relish the challenge and the authenticity of the game. The live dealer feature is a testament to Nucleus's commitment to provide a genuine casino experience. Players can engage with the dealer, feel the tension of each hand, and savor the thrill of real-time decisions.
In conclusion, American Blackjack by Nucleus at Red Dog Casino is an exemplary online card game. Its blend of tradition and innovation, coupled with the exciting live dealer feature, ensures that every round is filled with anticipation and thrill. Whether you're chasing that perfect score of 21 or simply looking to enjoy a few hands of a classic game, American Blackjack is sure to deliver. Don't miss out on this American gem; shuffle up and deal!