Blackjack Multi-Hand Unified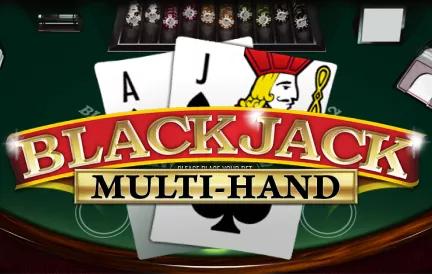 Blackjack has long been a staple in casinos worldwide, and Blackjack Multi-Hand by Rival is an enticing variation that promises twice the excitement. Available at Red Dog Casino, this game provides seasoned players with the opportunity to strategize across multiple hands simultaneously, adding layers of depth and thrill to each play session.
The allure of Blackjack Multi-Hand lies in its ability to engage players on multiple fronts. Rival, as always, delivers a seamless gaming experience with refined graphics, smooth transitions, and responsive gameplay. Every dealt card and every decision becomes a strategic move, and the potential for big wins is multiplied manifold.
Key attributes of Rival's Blackjack Multi-Hand include:
The ability to play multiple hands, enhancing strategic depth and opportunities.
A captivating live dealer feature, bringing the genuine casino ambiance to your screens.
User-friendly interface with clear game instructions, making it accessible to both novices and pros.
With Blackjack Multi-Hand, players get to flex their strategic muscles, deciding on each hand independently, assessing risks, and reaping rewards. The live dealer option further amplifies the realness of the game. This interactive feature allows players to immerse themselves in an authentic casino atmosphere, making each decision more significant and each win more exhilarating.
In summary, Blackjack Multi-Hand by Rival on Red Dog Casino is a must-try for anyone looking to push their Blackjack strategy to new heights. The combination of multi-hand gameplay, impeccable graphics, and the ever-popular live dealer feature ensures that this game stands out in the crowded realm of online card games. Dive in and experience the amplified thrills and challenges that Blackjack Multi-Hand offers. Whether a Blackjack master or a curious beginner, this game promises an unparalleled experience.