Join now and get your
225% Welcome Bonus
Terms: Min dep: $10 Neosurf, $20 BTC, $20 LTC, $20 ETH, $20 BNB, $20 XRP, $20 DOGE, $40 USDT, $20 Flexepin, $30 CC. Valid 5 times. Max bet: $10. Max PO: 30xD. Games included: Video Slots, Keno, Scratch Cards, Board Games.

Android Casino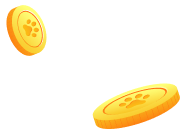 As a player looking for exciting games, you may also be looking for the best mobile casino for Android smartphones. Some casinos are available for iOS, as well as for Android OS. These are the two primary OS, along with Windows too. In the past, there were only land-based casinos, and then people had to visit these casinos to bet. But now, all the casinos, even the land-based ones, have a dedicated platform online. Around 80% of the people are now on their phones all day; thus, it makes sense to have casinos on the mobile device.  
Thus, today, there are specific apps for people to play at the Android casino. These casinos are specifically for the device that uses Android OS. Whether you use Xiaomi or Samsung, all you need to do is check out the casinos that you can play in these Android devices. Thankfully, today, all the sites have got a mobile layout too.  
This ensures that you can check out this Android casino for real cash or for free without any hiccup. The design is fluid, and that makes it easy to use from anywhere. A few casinos go for the app that you may need to download and play, and in other cases, you just can play on the go.  
Why Play at an Android Casino? 
Did you know that Android had a market share of 75% in the smartphone and tablet in 2018? This means the number of users of the Android-powered phones is very high, and casino operators are planning to capitalize on this only. The best way to do so is by offering the best online casinos for Android. Why should you play at these Android casinos? Is it safe? Let us go through the reasons here and see for ourselves.  
Extensive Range of Games 
Today, in every Android-based casino there are many games of different categories from top developers like Rival, Dragon and DiceLab. If you like to bet on slot machines and play for real money, you have sites that you can choose from the Android platform, which allows you to do the same.  
Easy Navigation
All Android phones compatible with the sites will offer easy navigation. The HTML5 technology allows you to complete fluidity to scroll down. This is also essential when you opt for signing up or depositing and betting. You can access the site from the app or directly from the browser and without any hiccup.  
Exciting Bonuses for Mobile Players
You can opt for free casino games for Android or real money. You just have to log in from your mobile and make your first deposit. Many casino sites like Red Dog are famous for their Welcome Bonus and other regular bonuses. In this competitive market, casinos have to look for ways to draw their players to the site.  
Here, bonuses play a vital role. Not only welcome bonus, but also other bonuses for daily, weekly or monthly bonus, Android users can earn some reward with each bet. Many casinos have carefully designed loyalty programs to reward players who come back every day to play. These loyalty programs have several levels that players have to perform. In addition, to reward the achievement of this loyalty program, players can also count on VIP service and benefits.  
Easy Payment Options
On registering at the casino for Android phones, you may begin depositing without any problems these days too. Modern casinos understand that you may pay with debit cards, e-wallets, or credit cards, and even by Cryptocurrencies. They have the safest payment gateways active to allow the payments.
Android Casino Games
The joy of playing on Android phones is inexplicable, and whether you download the casino on your device or play on the go, there is unlimited fun. You can expect the games to be as thrilling as ever. These days, software provider companies know that they need to focus on giving the players the immersive gaming experience.  
Thus, they use Flash and other such technology to allow the players to enjoy superb gaming time. All you need to do is ensure using quality smartphones like Samsung, Sony, and more. The graphics and sound effects are so clear and engaging that the players find themselves pulling back to the device to play more. There is certainly top real money casino for Android, where you can bet on live games and sporting events while sitting at home.  
What Games You Can Expect from Red Dog?  
Android Video Poker 
The poker casinos abound the internet, and you must not miss out on the chance to try your luck at this card game. Look for the soft fields, and avail the software such as multi-table access or hand-history to get a better understanding and predict the next card. The withdrawals in most of these modern gambling Android apps happen fast. There are even chances to go for freerolls, and certain generous casinos have a short waiting time for you to play. The fast-forward cash games and engaging interaction or poker percentages are other features you might benefit from any casino. Also, you must check for the sites that offer an entry to participate in the much-coveted WSOP. The tournament draws millions from across the world, and surely, you would not want to miss it. Among the titles available for poker players Aces and Faces, Jacks or Better, and other such titles are enticing.  
Android Roulette
When you look out for real money casino on Android, you may come across many with specific table games. However, Roulette may feature both as regular table games and even in the live casino game category. In both ways, the fun and strategizing you get to do is the same, and you can try your luck. Among the famous and regularly available table game versions, you may come across American and European Roulette.  
Android Slots
Slots come in various genres like adventure, fantasy, Oriental, Egyptian, Aztec's theme, and others. The players may find 3 or 5 playline games or those with multiple paylines. There are even games with several bonus rounds where they may get more free spins to continue with the game.  
Whatever it is, once you get these free spins, ensure to bet with a great strategy in mind. Unless you do that, there is no way to get the biggest jackpot from the slots category in Android casinos.  
Android Blackjack
Blackjack has a separate fanbase, and we cannot deny that across Europe, the US, and Asia, the game has found high patronage. The players love it for its variants like Rolling Stacks, Blackjack Deluxe, Classic Blackjack, and more.  
Just on ensuring the basic rules of how to manage the cards on your hands as well as check the dealers' hands, you get closer to victory. The modern technology has become so realistic that many gamers feel exactly like how it does in a brick and mortar casino.  
The Blackjack is undoubtedly one of the Android games that pay for real money. The game gets more fans in the live gaming and live dealer set up because of the ways the players can bet or split cards. The live dealer may also add excitement.  
Android Baccarat
On your real money casino games for Android quest, you are sure to come across the Baccarat. Many sites may come up with this game in the regular table game or live game section. However, where it works wonders is the way it draws people anyhow and in any name.  
Android Keno
Modern casino players in the mobile device find Keno, a lively game. It has a simple numbered table from where you pick the numbers. This number picking can be manual or by clicking the Quick Pick button.  
Either way, your chance of getting a good payout is high if you select the right real money casino app for Android to play. You get 6 out of 6 numbers right and expect a multiplier payout of 1800 times the bet. This said, remember to pick at least 20 numbers though you can decide on how much you wish to bet in each draw. Also, make sure to select the top Android casinos that pay real money.  
Only when you pick a reliable casino can you get the real prize and not face any hassle. While selecting, remember that at a time, you can opt for 20 numbers though there may be altogether 80 numbers on the screen.  
Android Scratch Cards
The exciting titles may have drawn your attention as you scroll down a casino on the mobile phone. Those looking to spend some time online in the smart games, prefer Scratch cards. The games don't take a long while playing, and you don't have to do much beyond buying and scratching online tickets.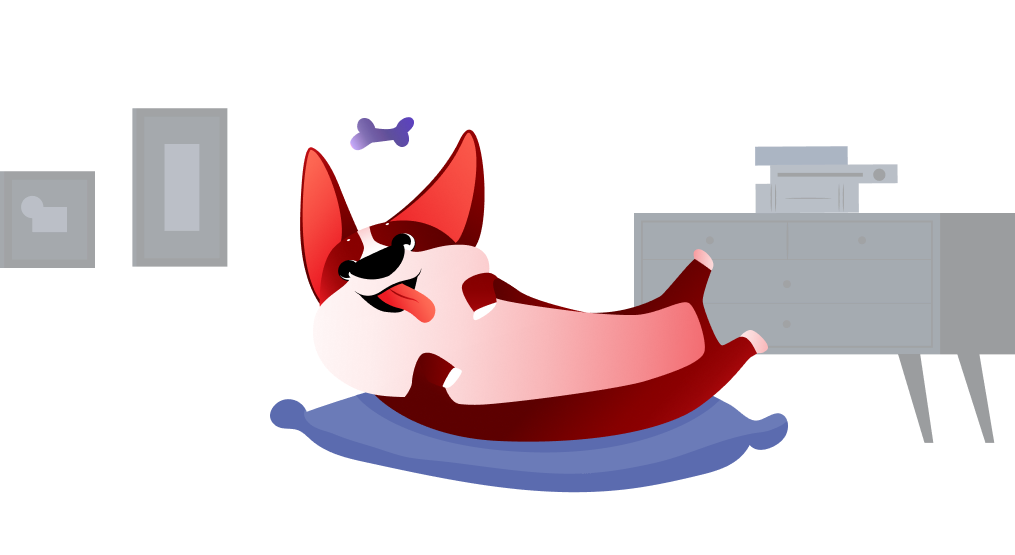 Top Android Devices for Online Casino
Major Android phones allow you to access these online casinos. Whether you go for the Samsung, HTC, LG, or Sony, you can play free casino games for Android or even play for real money. Go for Samsung Galaxy or the higher versions of other smartphones just so that they give you better clarity and even have no problem with the battery as you play for long hours. These devices are in common use by the users for multiplayer and other combat games. They generally fulfill all the technical criteria. All you need to ensure is to connect it with the Wi-Fi or have a steady data plan in place. If you are opting for a downloadable client, you may expect better ad-free gaming time. Moreover, the security in playing via the casino app for Android is far higher.  
Your cell is now ideal for opening an account at a reliable casino, betting wisely, and playing from the games listed above.  
FAQ
Is it difficult to deposit in Android phone casinos?
Just as you sign up and deposit in any online casino in the desktop version, you do the same for Android phone casino. It is not difficult at all as you just have to enter the banking details and make the deposit. In certain cases, the site may have its E-wallet, too, where you can deposit the minimum amount. However, it is necessary to check with your country's jurisdiction before proceeding to make any deposit.  
Is it worth the time to go for mobile bonuses?
Of course, the mobile casinos these days are offering the best and unique bonuses. After all, they, too, need to show that their casino is the best, right? So, all you have to do is to check the bonuses they offer on registering at their site. Read through the terms carefully.  
Is there a way to bet and win better in mobile casinos?
There is no straightforward answer to this. When you play real money casino on Android, you have to look out for the mobile variance of slots. This means how volatile or risky is the game. If the slot game is a high variant, then there is a lot of risks, and yet, all the more satisfying win is for sure. However, on the other hand, betting on low volatile slots may appear easy, but the thrill factor may be on the lower side.  
What are the points to note before depositing at mobile casinos?
There may be specific bonus sites that may allow registering via debit cards and credit cards and not for those depositing via Neosurf. Check that out and note the maximum withdrawal limit. There may be a cap on the daily withdrawal limit and via specific payment methods too. Look for wagering requirements, and the lower the wagering you get, the better for you.