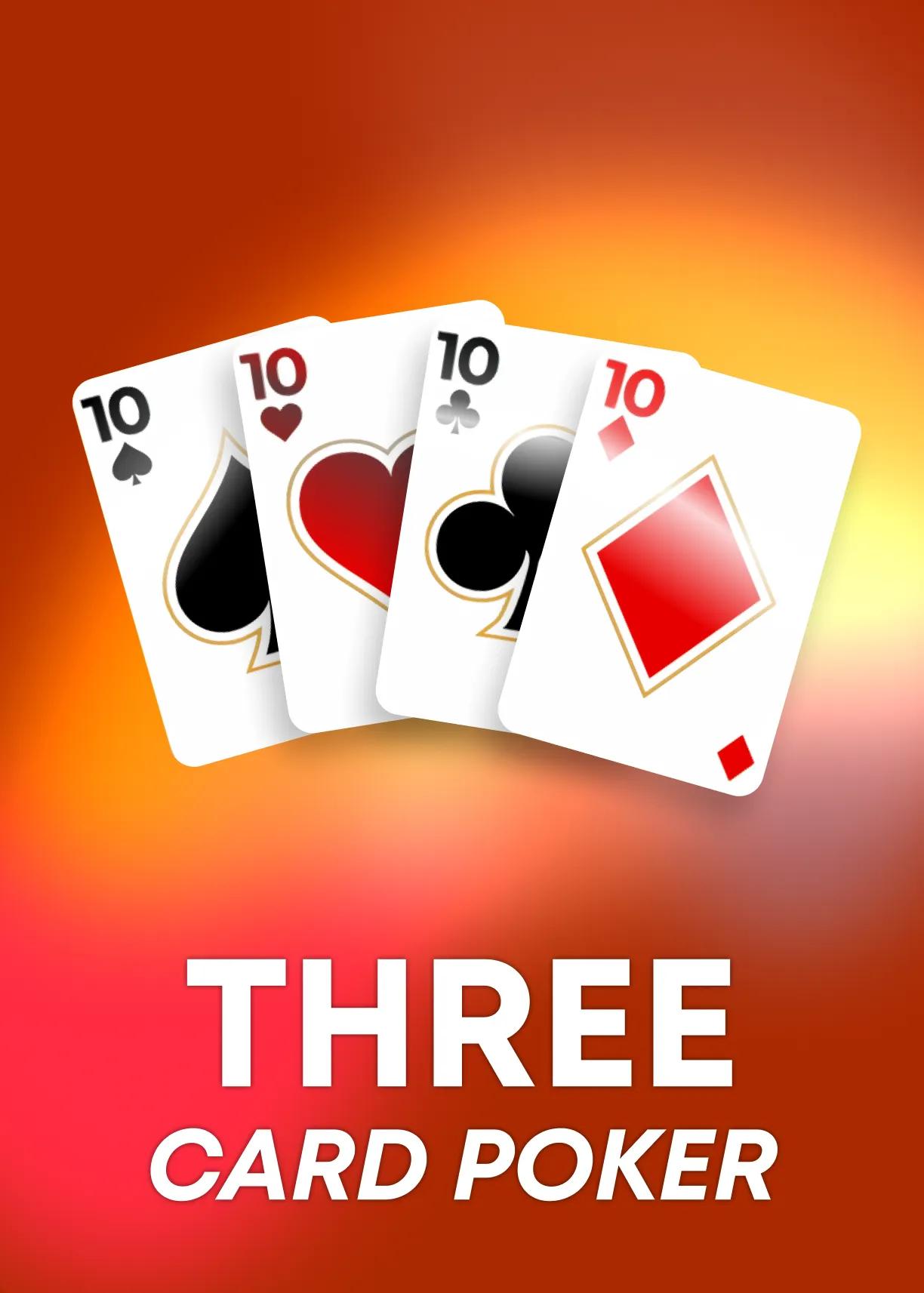 When poker is condensed into a faster-paced, three-card version, the thrill intensifies. This is precisely what DragonGaming has achieved with their Three Card Poker. Simplified yet packed with excitement, it's an offering that beckons card game enthusiasts, especially at Red Dog Casino where the experience is unparalleled.
Three Card Poker is a refreshing deviation from traditional poker. The game doesn't just challenge players to create the best hand from three cards; it also introduces them to unique betting opportunities and pay structures. DragonGaming's version is a standout, with its sharp graphics, intuitive gameplay, and immersive audio, making every hand an adventure.
Key attributes of DragonGaming's Three Card Poker:
Streamlined Gameplay: Quick rounds ensuring continuous excitement for players.
Top-Notch Graphics: Vivid and clear visuals that heighten the gaming experience.
Engaging Soundtrack: Audio elements that perfectly capture the casino environment.
Diverse Betting Options: Multiple avenues for players to stake, adding layers of strategy.
Red Dog Casino, known for its commitment to quality gaming, proudly hosts this rendition of Three Card Poker. The seamless integration on their platform ensures that players are treated to a flawless gaming session, filled with potential high stakes and triumphant wins.
In summation, Three Card Poker by DragonGaming is a splendid adaptation of the traditional poker game, optimized for those who prefer swift and exhilarating gameplay. The blend of strategy, luck, and quick decisions makes every round a gripping experience. For those looking to dive into this riveting game, Red Dog Casino is the place to be. So, shuffle the deck, place your bets, and immerse yourself in a trio of cards that could lead to victory!