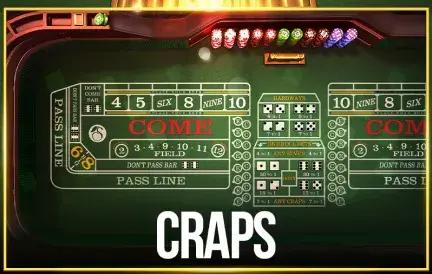 The roll of the dice, the anticipation in the air, and the ensuing celebration or groan - there's truly nothing that matches the exhilaration of Craps. As one of the most iconic casino games, Craps has been the heart and soul of many gaming floors, and now Betsoft brings this magic straight to your screens with their rendition of the game.
Right from the outset, players are greeted with top-notch graphics that embody the vibrant and dynamic essence of Craps. The layout is intuitive, ensuring that even if you're new to the game, you'll pick up the nuances quickly. For seasoned players, Betsoft's Craps provides the familiar thrill but with an added touch of class.
Why Betsoft's Craps stands out:
Immersive Experience: High-definition graphics and authentic sound effects replicate the casino ambiance.
User-Friendly Interface: Making bets is a breeze thanks to the clean layout.
Engaging Tutorials: New to Craps? Betsoft ensures you're covered with comprehensive guides.
Hosting this exceptional game, Red Dog Casino further amplifies the experience. Known for its dedication to premium gaming, this platform guarantees smooth gameplay, ensuring that the only thing players need to focus on is their strategy and, of course, the dice.
In conclusion, Craps by Betsoft is a masterful blend of the traditional and the modern. The game captures the spirit of the classic, while infusing it with modern tech magic. If you're seeking a genuine Craps experience without stepping into a brick-and-mortar casino, head over to Red Dog Casino. With every roll, feel the rush, the anticipation, and dive deep into the unmatched excitement that only Craps can offer. Ready to roll?