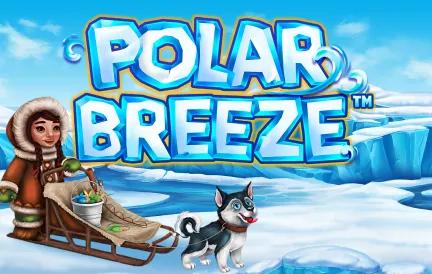 Chill out and embark on a frosty adventure with Polar Breeze, the latest icy sensation from Red Dog Casino. This slot machine transports players to the heart of the Arctic, offering a cool escape and the chance to slide into some wintry rewards.
The visuals of Polar Breeze are undeniably captivating. Set against a shimmering backdrop of icebergs and the Northern Lights, the reels sparkle with symbols of the polar world: majestic polar bears, playful seals, and glistening snowflakes.
Distinguishing features of Polar Breeze:
Aurora Free Spins: Catch the mesmerizing Northern Lights on the reels for a series of frosty free spins.
Icy Wilds: These can replace any standard symbol, turning an average spin into a potential avalanche of wins.
Snowfall Streak Respins: Stack up snowflakes for a flurry of respins and cooler payouts.
Adaptable Gameplay: Whether you're at home by the fireplace or on the go, engage with Polar Breeze on both desktop and mobile devices seamlessly.
The audio of the slot complements its chilly theme perfectly. The whispering winds, distant howls of wolves, and the soft crunch of snow underfoot make for a wholly immersive gaming experience.
In summary, Polar Breeze stands out as a brilliant addition to Red Dog Casino's slot machine portfolio. Its icy theme, coupled with an array of cool features, guarantees a gaming experience that's both refreshing and thrilling. For those seeking a respite from the usual fiery slots or who simply love the magic of winter, Polar Breeze offers the perfect gaming getaway. So, put on your warmest coat, spin the reels, and let the arctic wonders of Polar Breeze transport you to a world of frozen treasures!