Wheel Big Winner Red Hot Spins Cascading Slot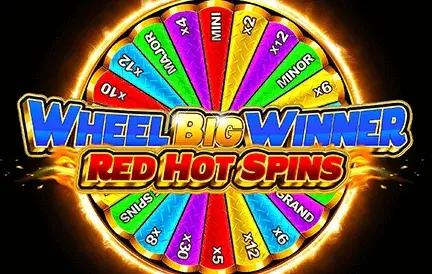 Ignite your gaming passion with Wheel Big Winner Red Hot Spins, a slot machine that promises sizzling gameplay and blazing rewards. With every spin, players are transported into a world of fiery fortunes, where the heat intensifies with the prospect of striking it big.
At the heart of Red Dog Casino's expansive collection, Wheel Big Winner Red Hot Spins stands out as a beacon of excitement. The game's design is captivating, with fiery reds and scorching oranges creating an atmosphere of anticipation. The reels are adorned with symbols that radiate heat, including blazing 7s, burning cherries, and fiery bells, ensuring the theme remains consistent and engaging.
Beyond its visual appeal, Wheel Big Winner Red Hot Spins guarantees to keep players on the edge of their seats. The slot machine is packed with features designed to turn up the heat on potential winnings and keep the adrenaline pumping.
Key Aspects of Wheel Big Winner Red Hot Spins:
Scorching symbols that resonate with the red-hot theme of the game.
Intense bonus rounds, offering players a chance to spin the fiery wheel for massive rewards.
A unique 'Blazing Multiplier' feature that can amplify winnings, setting the game alight.
In a nutshell, Wheel Big Winner Red Hot Spins is a thrilling dive into a world of heated excitement. It masterfully combines the allure of sizzling visuals with the exhilarating mechanics of modern slot gaming. Red Dog Casino, always a forerunner in delivering top-tier gaming experiences, adds another feather to its cap with this title. Those with a thirst for fiery gameplay and sizzling rewards should not miss out on this game. So, gear up, feel the temperature rise, and immerse yourself in the red-hot adventures of Wheel Big Winner Red Hot Spins!