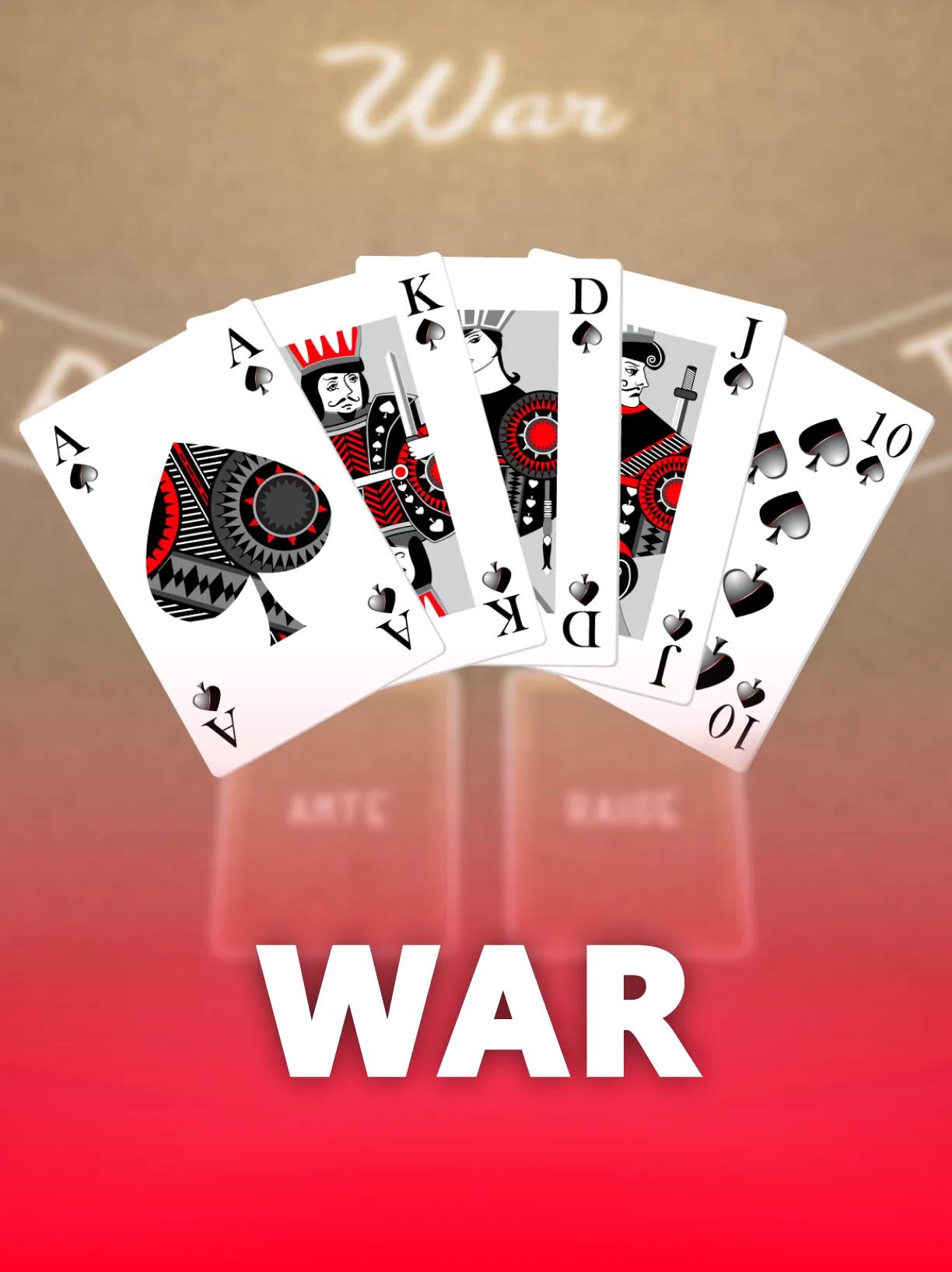 There's a nostalgic charm associated with the card game of War, reminiscent of simpler times when victory was determined by the flip of a card. Nucleus has taken this beloved pastime and transformed it into an enticing online casino game, aptly titled War.
At first glance, War might appear as a straightforward contest of high card wins, but Nucleus has infused it with features that elevate the online gaming experience. The graphics are sleek and modern, ensuring that players are visually engaged from start to finish. The backdrop, card designs, and animations stay true to the game's essence while providing a contemporary touch.
Anyone looking to experience War in all its glory should venture into Red Dog Casino. The site's user-friendly interface and optimal game settings perfectly complement Nucleus's creation. The fluidity of gameplay and swift transitions are a testament to the seamless integration between the game and the platform.
Key features of War by Nucleus include:
- Instant Play: No cumbersome downloads or installations.
- Mobile Compatibility: Play on-the-go without compromising on quality.
- Live dealer option: This addition takes the game to new heights. Engage with the live dealer as you would in a brick-and-mortar casino, making each round of War feel real, intense, and immersive.
To wrap it up, War is not just a game of childhood memories; it's a battleground for thrill-seekers and strategic minds. Nucleus has successfully bridged the gap between nostalgia and modern online casino gaming. The addition of the live dealer option further amplifies the stakes, making every card flip a moment of suspense. If you're in search of a game that's simple yet utterly gripping, War is a formidable contender.