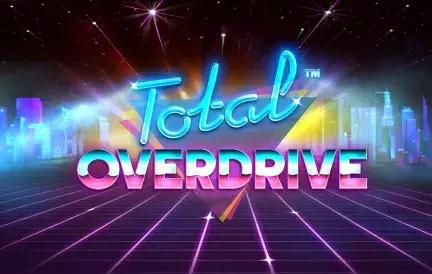 Step into the fast lane with Total Overdrive, a high-octane game that merges classic slot elements with futuristic designs. Exclusively available at Red Dog Casino, this slot machine accelerates the gaming experience to full throttle, ensuring players remain at the edge of their seats.
Total Overdrive brings the nostalgia of traditional slot symbols, such as cherries, bells, and sevens, but drenches them in neon lights, signifying a perfect blend of the past and future. The game's electric visuals are complemented by a pulsating soundtrack, reminiscent of arcade racing games.
Prominent features that set Total Overdrive apart include:
Overdrive Multiplier: Watch your winnings multiply with each consecutive spin that results in a win.
Sticky Multiplier: This feature can randomly activate, ensuring the multiplier remains in place even if a spin doesn't result in a win.
Wild Symbols: Classic in nature, the wilds can substitute for other symbols, ramping up potential wins.
Retro yet Futuristic Design: A blend that attracts both old-school enthusiasts and lovers of modern aesthetics.
Every spin in Total Overdrive is filled with adrenaline. As the reels whirl, players are transported to a cybernetic universe where every win illuminates the screen with radiant animations, signifying victory.
To wrap up, Total Overdrive is a testimony to how classic concepts can be revamped for the contemporary audience. Red Dog Casino has once again showcased its commitment to offering diverse gaming experiences with this slot machine. Whether you're in it for the nostalgia or the futuristic vibe, Total Overdrive guarantees an electrifying ride. So, strap in and let the neon-lit reels take you on an exhilarating journey to potential big wins!