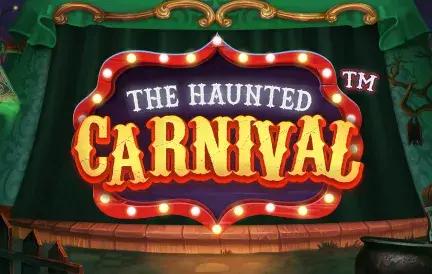 In the bustling world of online casino games, The Haunted Carnival has emerged as an eerie standout. The brainchild of the ever-impressive developers at Red Dog Casino, this slot machine invites players to venture into the ghostly grounds of a mysterious fairground, where chilling surprises and tantalizing rewards await.
At first glance, The Haunted Carnival's allure lies in its impeccably designed graphics. The artistry is undeniable, presenting a blend of eeriness with hints of nostalgia for those old carnival days. But, look closer, and you'll notice its gameplay elements are just as captivating.
The key attributes setting The Haunted Carnival apart:
Otherworldly Visuals: The spectral color palette combined with creepy carnival motifs creates an immersive experience that's hard to replicate.
Atmospheric Soundtrack: The background music strikes the right balance between spooky and playful, enhancing the overall gaming atmosphere.
Intriguing Bonus Rounds: Unearth the carnival's secrets through innovative bonus rounds that challenge as much as they reward.
Diverse Bet Range: Catering to both casual gamers and high-rollers, the slot ensures everyone gets a ticket to the ghostly show.
Despite the haunted theme, playing The Haunted Carnival is far from a chilling experience. Instead, it's filled with a sense of wonder and mystery. Each spin unravels another layer of the carnival's tale, as players are kept at the edge of their seats, not by fear, but by sheer excitement.
In summation, The Haunted Carnival is a masterclass in game design and storytelling, making it a must-play for anyone seeking a unique slot experience. With this addition, Red Dog Casino further cements its reputation as a pioneer in the world of online gaming.