Sherlock and the Mystic Compass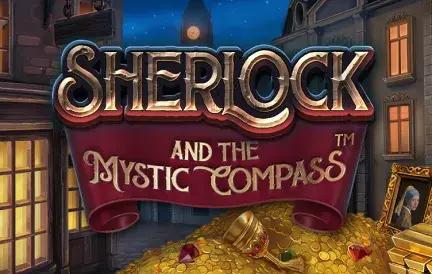 Dive into the world of mystery and intrigue with Sherlock and the Mystic Compass, an exceptionally crafted slot machine now available at Red Dog Casino. This game transports players to the foggy streets of Victorian London, where the world's most famous detective embarks on yet another thrilling adventure, this time guided by a mysterious compass.
The design of Sherlock and the Mystic Compass is nothing short of spectacular. Detailed graphics, atmospheric music, and expertly designed symbols related to the legendary detective make for a gaming experience that is both visually and audibly enthralling. Every spin on this slot machine feels like delving deeper into an unfolding mystery novel.
Highlighted features of Sherlock and the Mystic Compass include:
Mystic Compass Wilds: These act as replacements for other symbols, guiding players to bigger wins.
Clue Collection Bonus: Collect specific symbols to enter a mini-game where you can uncover hidden prizes.
Free Spins Detective Mode: Land the right combination to initiate free spins where the stakes and rewards are even higher.
Mystery Multipliers: Randomly triggered, these can amplify your winnings substantially.
Playing this slot machine at Red Dog Casino, one cannot help but appreciate the attention to detail. Whether it's the subtle nods to Sir Arthur Conan Doyle's iconic stories or the cleverly incorporated bonus features, Sherlock and the Mystic Compass stands out as a masterclass in slot design.
In conclusion, Sherlock and the Mystic Compass offers players a blend of suspense, thrill, and the potential for substantial rewards. Its combination of engaging gameplay and top-tier graphics ensures it's not just another game but an experience in itself. If you're up for a challenge and ready to solve the mysteries that await, give Sherlock and the Mystic Compass a spin!