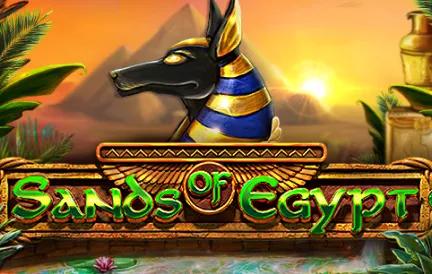 Embark on a mesmerizing journey through the ancient pyramids and mysterious tombs with Sands Of Egypt, an enchanting slot machine featured at Red Dog Casino. This game transports players to the golden era of Pharaohs, offering a blend of rich history and exhilarating casino gaming.
Sands Of Egypt is a testament to the allure of the ancient Egyptian civilization. The slot design is replete with hieroglyphics, golden ankhs, and majestic pyramids under a desert sunset. Each symbol, from the revered scarab to the eye of Horus, resonates with the mystique of ancient times.
Highlights to Discover:
Mystic Free Spins: Landing three or more pyramid scatters unveils hidden chambers filled with free spins.
Pharaoh's Blessing: Special wild symbols can expand, converting adjacent symbols for bigger wins.
Treasure Hunt Bonus: Unearth ancient relics in the bonus round for sumptuous rewards.
One of the standout features of Sands Of Egypt is its captivating soundtrack. The soft hum of desert winds, paired with traditional Egyptian melodies, immerses players into the heart of the Nile delta. The experience is further enriched with seamless animations and a user-friendly interface, ensuring even first-timers feel like seasoned explorers.
Red Dog Casino has, with Sands Of Egypt, introduced a slot machine that is not just about spins and wins. It's a narrative, an expedition into an epoch where gods and pharaohs reigned supreme. Every spin feels like deciphering a hieroglyph, with treasures waiting to be uncovered.
To wrap it up, Sands Of Egypt offers an intoxicating mix of history, adventure, and opportunities for rewards. For those entranced by the legends of ancient Egypt and the allure of hidden treasures, this slot machine promises a voyage like no other. Embark, and let the adventure begin!