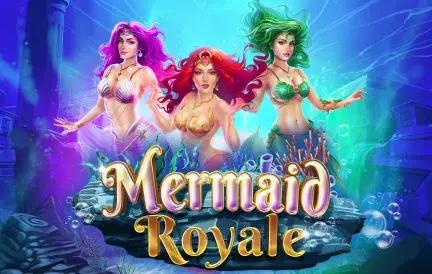 Dive deep into a world of enchantment and underwater riches with the Mermaid's Treasure slot machine. Exclusively available at Red Dog Casino, this game is a delightful foray into the mythical realm of mermaids, shimmering treasures, and aquatic wonders.
From the outset, players will be captivated by the captivating visuals of Mermaid's Treasure. The graphics are intricate and luminescent, with every spin revealing a tapestry of colorful sea creatures and glittering jewels. Accompanied by a mesmerizing soundtrack, the game effectively captures the mysterious allure of the deep blue.
Some standout features of Mermaid's Treasure include:
Immersive Graphics: The slot captures the ocean's splendor with lifelike symbols, ranging from playful dolphins to the majestic mermaid herself.
Rewarding Bonus Rounds: Dive deeper into the game and unlock special bonus rounds that promise not only entertainment but also bountiful rewards.
User-friendly Interface: Navigating the game is a breeze, making it suitable for both newcomers and seasoned slot aficionados.
On the flip side, Mermaid's Treasure might feel a tad slow-paced for players who prefer high-octane gaming experiences. The serene nature of the game, while a selling point for many, might not cater to those seeking rapid spins and instantaneous results.
In conclusion, Mermaid's Treasure is more than just another slot game—it's an underwater adventure waiting to be explored. With its engaging gameplay, splendid visuals, and the potential for big wins, it's a testament to the high-quality offerings one can expect at Red Dog Casino. For those willing to embark on a deep-sea journey filled with mystery and charm, Mermaid's Treasure is undoubtedly a slot machine that deserves a whirl.