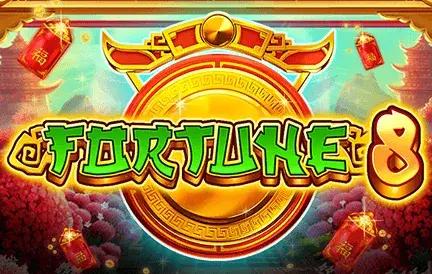 Immerse yourself in the mystique of the Orient with Fortune 8, a game that beckons players with promises of ancient treasures and untold riches. Exclusively featured at Red Dog Casino, this slot machine masterfully combines traditional Eastern aesthetics with modern gaming features, offering a delightful fusion of the old and the new.
Fortune 8 dazzles with its intricate design. The reels showcase symbols steeped in Eastern folklore, including golden dragons, delicate lanterns, and lucky coins. The backdrop, depicting a serene Oriental landscape, sets a tranquil tone, making every spin a peaceful yet exciting endeavor.
Key treasures of Fortune 8:
Dragon Wilds: These majestic creatures breathe life (and bonuses) into the game.
Lantern Bonus Spins: Light up your fortunes with this special feature that illuminates pathways to bigger rewards.
Eastern Melodies: Traditional tunes provide an authentic backdrop, enhancing the overall experience.
Smooth Gameplay: The game's seamless mechanics ensure players enjoy every moment, undistracted.
The magic of Fortune 8 is not just in its beautiful presentation but also in its promise of prosperity. With numerous ways to win and bonuses that can be unlocked, every spin offers a chance to tap into the ancient wealth of the East.
Red Dog Casino, known for its diverse and enthralling game portfolio, has truly unearthed a gem with Fortune 8. This slot machine stands as a testament to their dedication to offering games that captivate both visually and in gameplay.
In conclusion, Fortune 8 is more than just a game; it's a journey through the rich tapestry of Eastern culture. Whether you're in search of serenity or aiming for affluence, this slot delivers on both fronts. Embark on an enchanting quest with Fortune 8 and let the ancient powers guide your path to prosperity!