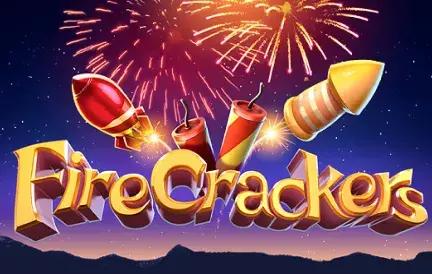 In the ever-expanding universe of online casino games, Firecrackers bursts onto the scene with a luminous display of colors and opportunities. Brought to life by the esteemed developers at Red Dog Casino, this slot machine provides an effervescent experience, reminiscent of joyous festivities where sparks fly and fortunes change.
From the onset, Firecrackers dazzles with its vividly colored reels. The motifs of vibrant fireworks and oriental designs add a festive flair, transporting players to celebrations where every spin is a chance at a dazzling reward.
Distinctive attributes that make Firecrackers a top pick:
Bright & Vivacious Graphics: The slot encapsulates the jubilant spirit of festivals, ensuring players are always in the mood for a celebration.
Captivating Audio: Traditional music and the crackling of fireworks in the backdrop create an immersive auditory experience.
Exciting Bonus Features: With a flurry of scatter symbols, wild multipliers, and free spins, every play feels like a festive win.
Broad Betting Range: Ensuring accessibility for all, Firecrackers caters to both cautious beginners and audacious high-stakes players.
Beyond its radiant exterior, Firecrackers is strategically built to ensure engaging gameplay. The slot machine's mechanics are finely tuned, making certain that players find a perfect blend of fun and potential profitability with each spin. As the reels ignite in a cascade of colors, players are held in suspense, eagerly anticipating the next big win.
In summation, Firecrackers is not just a game; it's a celebration in itself. Red Dog Casino has truly outdone itself by offering a slot machine that not only captivates the senses but also promises ample rewards. For those seeking a vibrant gaming experience, Firecrackers is the game to light up their world.