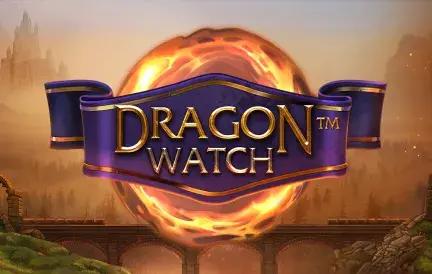 Venture into a realm of mystique with Dragon Watch, a slot machine that invites players to witness the majestic power of ancient dragons. Exclusively showcased at Red Dog Casino, this game seamlessly combines mythical narratives with modern slot gameplay.
Fiery Features:
Majestic Dragon Symbols: Behold the various dragons that dominate the reels, each symbolizing different elements and powers.
Guardian Spins: Protected by the dragons, these spins enhance your chances at mythical treasures.
Epic Soundtrack: The soaring melodies truly immerse players in this age-old fantasy realm.
Dragon Watch captures the imagination with its exquisitely detailed graphics. The depiction of dragons, not just as creatures of fire but guardians of fortune, adds depth to the game narrative. Each spin, accompanied by the rhythmic beating of dragon wings, feels like an epic adventure.
The inclusion of Dragon Watch in Red Dog Casino's repertoire is testament to their commitment to providing diverse gaming experiences. This slot machine isn't merely about spins and wins; it's about embarking on a journey through ancient lands and legends.
In conclusion, if you seek a blend of fantasy, adventure, and potential rewards, Dragon Watch is the game for you. It's more than just a slot; it's a chronicle of the guardians of fortune and their treasures. Embark on this legendary journey and let the dragons guide your path to riches!