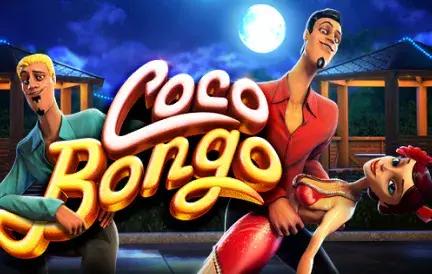 Step into a vibrant world of rhythm, dance, and potential rewards with the Coco Bongo slot machine. Exclusively hosted by Red Dog Casino, Coco Bongo promises a whirlwind of color, music, and excitement reminiscent of the liveliest parties of Latin America.
From the very first spin, Coco Bongo dazzles with its exuberant design. The slot is adorned with neon-lit symbols, festive characters, and captivating animations that perfectly capture the essence of a night out in the tropics. As the reels spin, players are treated to catchy Latin beats that make it hard to resist tapping your feet.
Distinguishing features of Coco Bongo include:
Vibrant Graphics: The game is a visual feast, filled with dancing figures, shimmering lights, and thematic symbols that tie the whole experience together.
Engaging Bonus Rounds: Coco Bongo goes beyond just basic spins with bonus rounds that transport players to dance-offs and mini-games.
Adaptive Gameplay: With adjustable bet levels and clear instructions, it caters to both casual players and high rollers.
However, a potential pitfall for some players might be the game's inherent chaos. The bustling visuals and loud soundtrack, although part of its charm, might overwhelm those seeking a more relaxed slot experience.
In wrapping up, Coco Bongo is not just another slot game – it's a fiesta waiting to happen. It offers a perfect blend of entertaining gameplay, striking visuals, and immersive audio, all of which contribute to a memorable gaming session. For those looking to inject some festive flair into their slot game routine, Red Dog Casino's Coco Bongo slot machine is a must-try. Dive in, dance along, and who knows, you might just hit that jackpot to the rhythm of the congas!