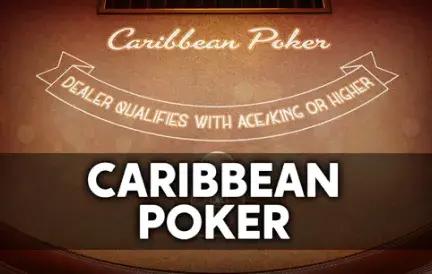 Caribbean Poker is an invigorating variant of the standard poker games we've come to know and love. With its unique rules and tropical flair, it's no wonder that this game has garnered significant attention, especially on platforms like Red Dog Casino.
At its core, Caribbean Poker pits players against the dealer, not other players. This change in dynamics offers a refreshing take on the classic card game. Instead of reading multiple players, your sole focus is outplaying the house. The game begins with players placing an ante, followed by receiving five cards each. The thrill intensifies as players decide whether to fold or bet, based on their hand and a single exposed dealer card.
Here are some key features that make Caribbean Poker shine:
Player vs. Dealer Dynamics: A more streamlined interaction where your only opponent is the house.
Progressive Jackpot Option: Some versions of the game offer a chance to win a growing jackpot, amplifying the stakes.
Strategic Gameplay: While luck plays a part, a solid strategy can significantly influence the outcome.
Available on Multiple Platforms: Red Dog Casino showcases a stellar version of Caribbean Poker, ensuring smooth gameplay and rich graphics.
Though it falls under the broad category of video poker, Caribbean Poker offers a distinctive experience. It beautifully marries the strategic depth of traditional poker with the straightforwardness of table games. This blend ensures that every hand remains suspense-filled, regardless of a player's skill level.
In wrapping up, Caribbean Poker stands out as a must-try for both seasoned poker enthusiasts and newcomers. Its fusion of straightforward gameplay with strategic depth, especially on platforms like Red Dog Casino, makes it a game not to be missed. Dive in and let the tropical vibes guide your next winning hand.